PhotoWings + Ashoka U Webinar: Introduction
Click Here: Introduction from Erin Krampetz, Community Director - AshokaU
Hi,
My name is Erin Krampetz.
I am the Community Director for Ashoka U. This is one of the reasons that I'm here today. I would like to welcome you to the Ashoka U – PhotoWings webinar: we see you as a critical part of our community – to learn, share, and grow together.
Ashoka was founded in 1980 and it's the world's largest network of leading social entrepreneurs with more than 3,000 leading social entrepreneurs in 70 countries. A social entrepreneur is someone who sees the world in a different way. It's all about vision.
Social entrepreneurs see opportunities where others only see barriers: whether it's access to education; clean water to drink; financial mobility; or healthcare.
One of my favorite quotes from the founder of Ashoka, Bill Drayton, is that social entrepreneurs don't just give a man a fish or teach a man to fish: they transform the entire fishing industry. So, it's not about building one school or one-water well: it's about changing the system for many, many more people to participate.
Ashoka U was created to support the next generation to see the world in a new way and to create a life path as changemakers and social entrepreneurs. We have partnered with a network of more than 150 colleges and universities in 40 countries to build curriculum, programs, and experiences to offer new skills, networks, and know-how for students to address these challenges more effectively.
Ashoka has found that key attributes for changemakers include: empathy, collaboration, and leadership. Over the course of this webinar we will be covering all of these concepts and learning about how photography can help us hone these skills.
We are partnering with PhotoWings because of the expertise they bring in photography and the incredible set of resources they have created to offer new perspectives and innovative new approaches. We will see how empathy can be developed by better understanding context and history. We will come together from around the world to be inspired by images that move us.
Personally, I have been grateful for the opportunity to work with Suzie Katz of PhotoWings, who you will meet throughout the webinar. As a photographer herself, and having been on the TED stage to speak to hundreds about her work, Suzie speaks from deep personal experience about how to use photography to build trust, develop critical thinking and visual literacy, and to archive and preserve photos to help us understand critical moments in time that have got us to where we are today.
Together, we will collect and document photographs that have changed our lives. By starting with ourselves, we can better understand our own motivations, values, and aspirations. From here, we have a basis for moving from vision to action – to not only see the world differently, but to create the world as we wish to see it.
"What is it about the essence of photography that has the power to move people so profoundly?"
-Suzie Katz, President and Founder - PhotoWings
This question is asked at the beginning of each interview that PhotoWings conducts. Our mission is to highlight and help facilitate the power of photography to influence the world. We help photography to be better understood, created, utilized, seen, and saved. We encourage you, throughout the AshokaU + PhotoWings Webinar, to explore how photography can be utilized in innovative ways, and to dive deep into the projects that you choose to create.
We're not just creating a course, we're creating a community. Our content and assignments will provide a opportunity to explore the power of photography through a variety of lenses; how you might use that power in innovative and pragmatic ways. We will be presenting a number of 'Big Ideas' for you to consider, with photography as a launching point for you to discuss, think, and act upon.
Your Project
Sharing Your Story: Changemaking Through Photography
Example project: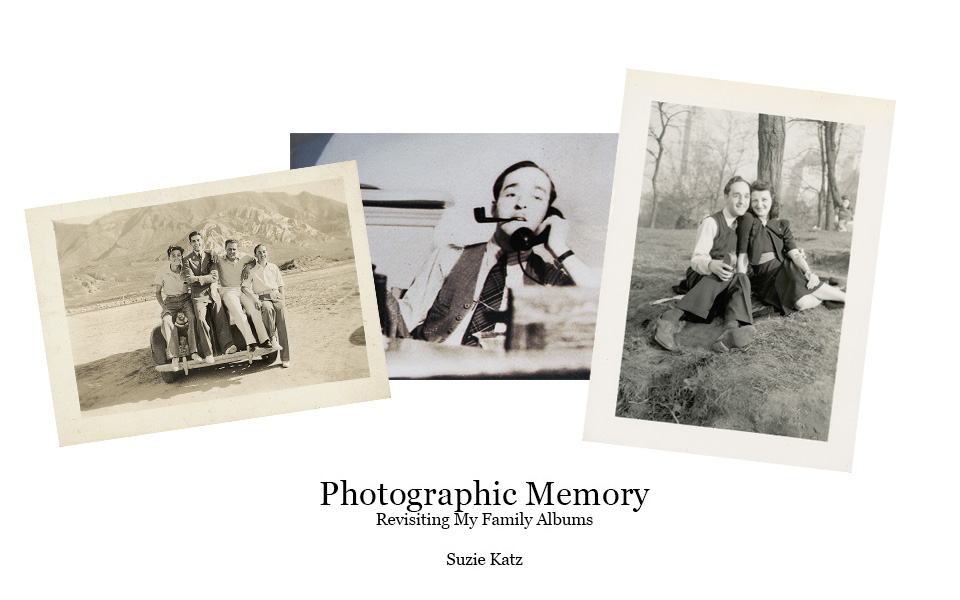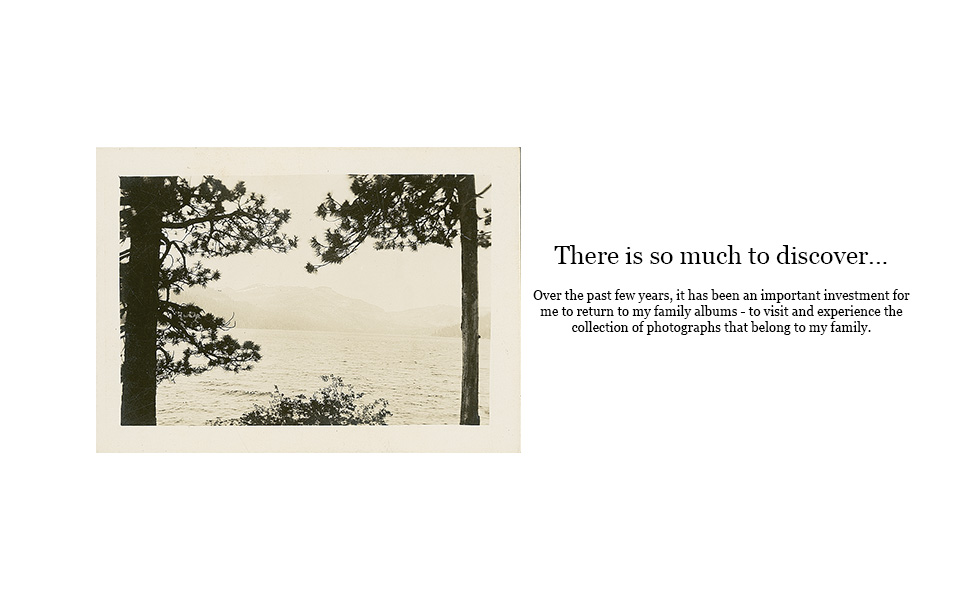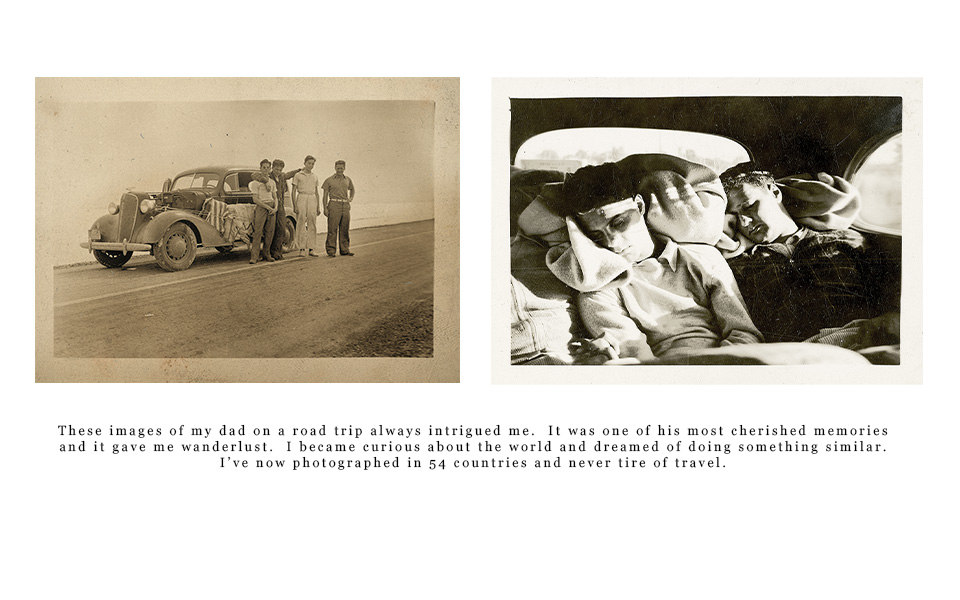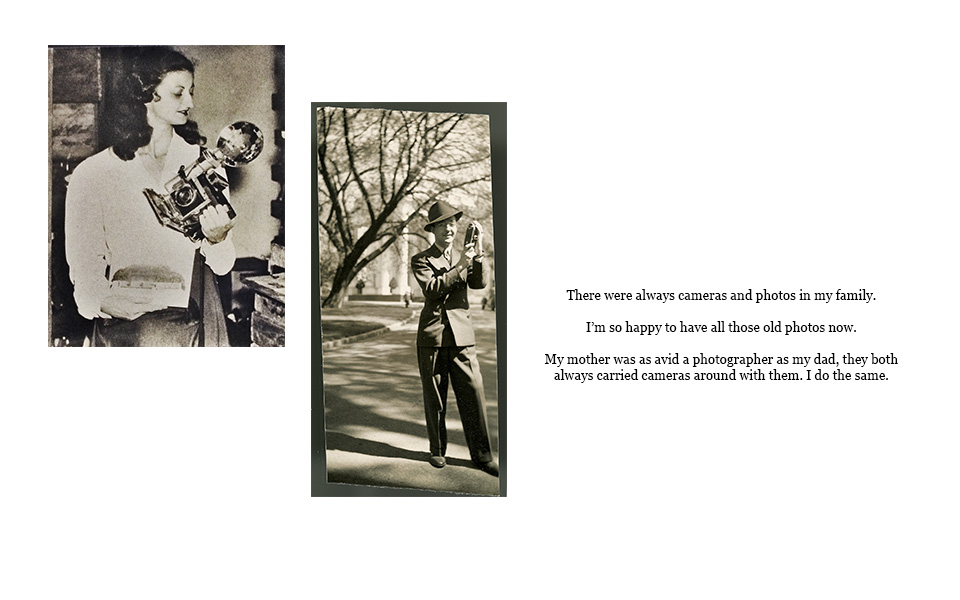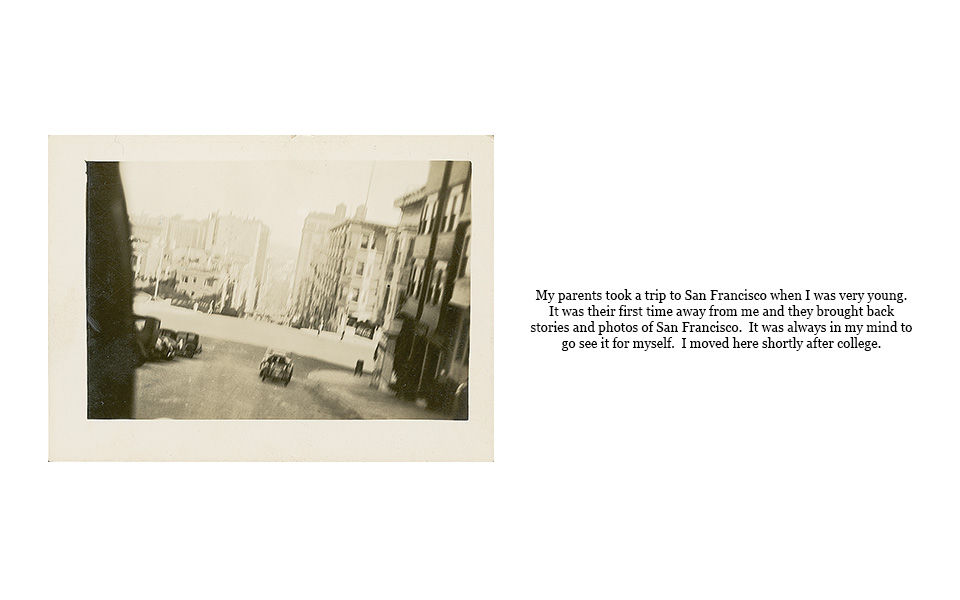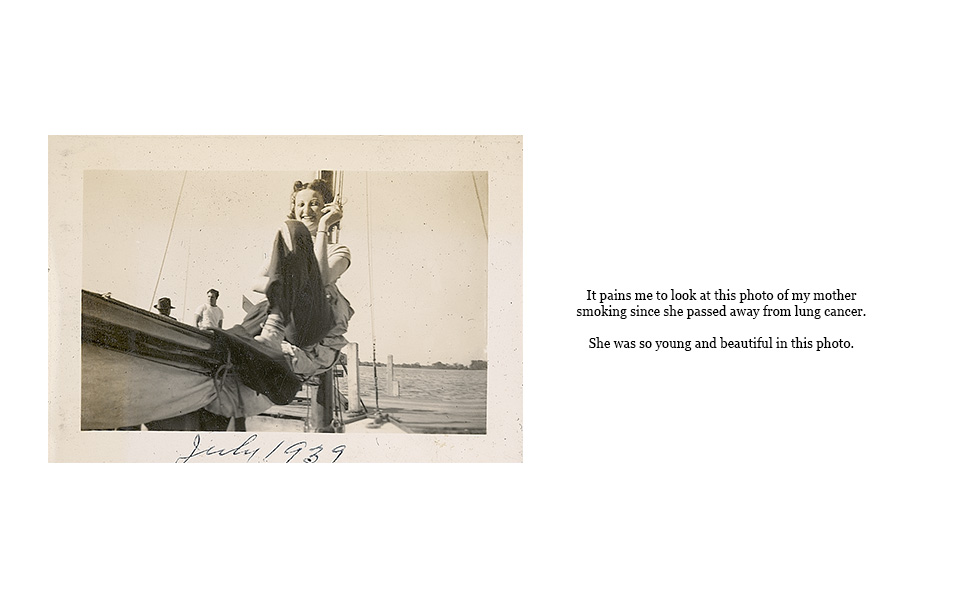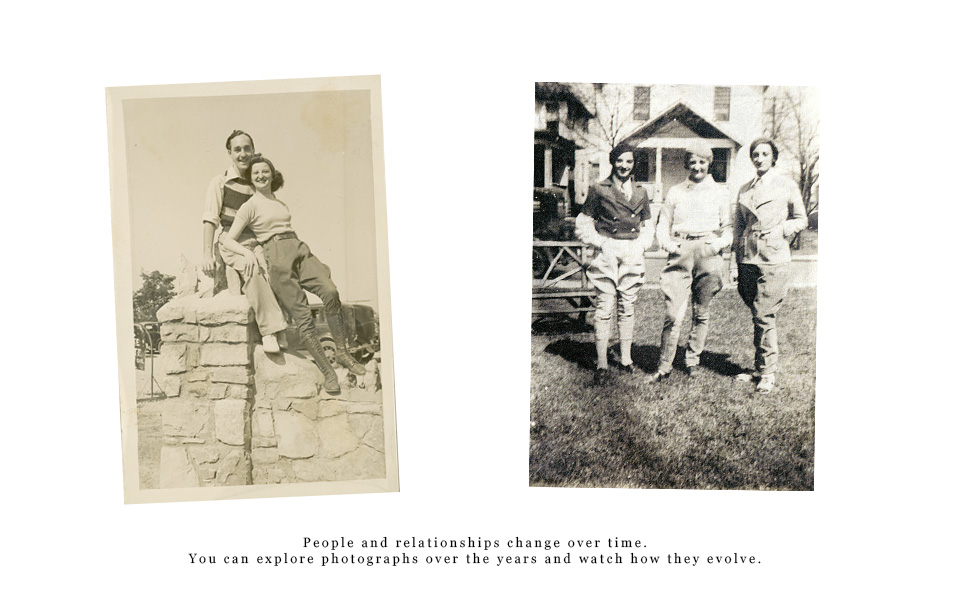 This is a suggestion of how you may create your final project, we are going to be providing a variety of examples on how you can share your work with the AshokaU + PhotoWings community.
The final project for the AshokaU + PhotoWings Webinar will be an extension of the first assignment, taking a deep dive into photographs that have impacted your life. Go back into old photographs, find images that speak to you, ones that help frame and define the person you are today. We encourage you to create a multimedia presentation that creatively tells your story, what helped frame your experiences to do what you do. In the following session we will go further into the details of your project, helping you develop a project that best illustrates your work.
Participating students with exceptional final projects will be eligible to have their work included in a video that will be featured at the TEDxAshokaU on Friday, February 22 to 1,300 people (with thousands viewing online) at the Balboa Theater in San Diego, CA and/or form part of an artistic exhibit that will be displayed at the Ashoka U Exchange at the University of San Diego.
Suggested Reading
Adams, Robert. Why People Photograph: Selected Essays and Reviews. (New York: Aperture, 1994)
Adatto, Kiku. Picture Perfect: Photography in the Age of the Photo Op. (Princeton, NJ: Princeton University Press, 2008)
Adatto, Kiku. "Photography Changes the Ways Political Messages Are Packaged." Click! Photography Changes Everything, Smithsonian Institute. Web article. (http://click.si.edu/Story.aspx?story=595)
Basetrack Project. Basetrack One-Eight. Amy Pereira, ed. (San Francisco: Blurb, 2011)
Bendavid-Val, Leah. National Geographic: The Photographs. (Washington, DC: National Geographic, 1994)
Bently, PF. Clinton: Portrait of Victory (New York: Warner Books, 1993)
Boot, Chris. Magnum Stories. (London: Phaidon, 2004)
The Breast Cancer Fund. Art.Rage.Us. (San Francisco: Chronicle Books, 1998)
Callahan, Sean. The Photographs of Marget Bourke-White. (Greenwich, CT: New York Graphic Society, 1972)
Capa, Robert. Robert Capa, Photographs. (New York: Aperture: 1996)
Coe, Brian. Techniques of the World's Great Photographers. (Brooklyn, NY: Arlington Press, 1981)
Cobb, Jr., Charles E. This Light of Ours: Activist Photographers of the Civil Rights Movement. Leslie G. Kelen, ed. (Jackson, MS: University Press of Mississippi, 2012)
Corcorran Gallery of Art. The Way Home: Ending Homelessness in America. (New York: H.N. Abrams; Washington, DC: Corcoran Gallery of Art, 1999)
D'Aluisio, Faith and Menzel, Peter. Women in the Material World. (San Francisco: Sierra Club Books, 1998)
Documentary Photography. (Alexandria, VA: Time-Life Books, 1983)
Feinstein, Anthony. Journalists Under Fire: The Psychological Hazards of Covering War. (Baltimore: Johns Hopkins University Press, 2006)
First Exposures. Erik Auerbach, ed. (San Francisco: Rock Out Books, 2006)
Gianturco, Paola and Tuttle, Toby. In Her Hands: Craftswomen Changing the World. (Huntington, NY: Monacelli Press, 2000)
Goldberg, Vicki. Margaret Bourke-White: A Biography. (New York: Harper & Row, 1986)
Golberg, Vicki. "PHOTOGRAPHY VIEW; The Snapshot, History's Modest Helper." New York Times, June 16, 1996. Web article. (http://www.nytimes.com/1996/06/16/arts/photography-view-the-snapshot-history-s-modest-helper.html?pagewanted=all&src=pm)
Goldberg, Vicki. The Power of Photography: How Photographs Changed Our Lives. (New York: Abbeville Press, 1993)
Greene, Stanley. Black Passport. (New York: Aperture, 2009)
Haas, Ernst. The Creation. (New York: Viking Press, 1983)
Heiferman, Marvin. Photography Changes Everything. (New York: Aperture; Washington, DC: Smithsonian Institution, 2012)
Hetland, Lois. Studio Thinking: The Real Benefits of Visual Arts Education. (New York: Teachers College Press, 2007)
Kobre, Ken. Photojournalism: The Professional's Approach. (Waltham, MA: Focal Press, 2008)
Kobre, Ken. Videojournalism: Multimedia Storytelling. (Waltham, MA: Focal Press, 2012)
Libbrecht, Kenneth. The Art of the Snowflake. (St. Paul, MN: Voyageur Press, 2007)
Linfield, Susie. The Cruel Radiance. (Chicago: University of Chicago Press, 2012)
Loengard, John. Life Photographers: What They Saw. (New York: Bulfinch Press, 1998)
Menuez, Doug. Transcendent Spirit: The Orphans of Uganda. (New York: Beaufort Books, 2007)
Menzel, Peter. Material World: A Global Family Portrait. (Napa, CA: Material World, 2001)
Mora, Gilles. W. Eugene Smith: Photographs. (New York: Harry N. Abrams, 1998)
Morris, Desmond. Manwatching: A Field Guide to Human Behavior. (New York: H.N. Abrams, 1977)
Mitchell, Margaretta K. Ruth Bernhard: Between Art and Life. (San Francisco: Chronicle Books, 2000)
Monk, Lorraine. Photographs that Changed the World: The Camera as Witness, the Phograph as Evidence. (New York: Doubleday, 1989)
Parks, Gordon. A Hungry Heart: A Memoir. (New York: Atria Books, 2005)
Penrose, Antony. Lee Miller's War. (Boston: Little, Brown, 1992)
Penrose, Antony. The Lives of Lee Miller. (New York: Holt, Rinehart, and Winston, 1985)
Peterson, Bryan. Learning to See Creatively: Design, Color and Composition in Photography. (New York: Amphoto Book, 2003)
Reider, Connie Zucker. In Shadow and Light: Looking for the Gifts of Cancer. (Annapolis, MD: Connie Reider Photography, 2003)
Richardson, Nan. Speak Truth to Power (New York, Crown Publishers 2000)
Ritchin, Fred. After Photography. (New York: W.W. Norton & Company, 2009)
Scherman, David Edward. The Best of Life. (New York: Avon Books, 1999)
Smolen, Rick and Erwitt, Jennifer. Blue Planet Run. (San Rafael, CA: Earth Aware Editions/Against All Odds Productions, 2007)
Sontag, Susan. Regarding the Pain of Others. (New York: Picador, 2004)
Szarkowski, John. Looking at Photographs: 100 Pictures from the Collection of The Museum of Modern Art. (New York: The Museum of Modern Art, 1976)
Vesilind, Priit. National Geographic: On Assignment USA. (Washington, DC: National Geographic, 1997)
Vishniac, Roman. To Give Them Light: The Legacy of Roman Vishniac. (1993)
Visual Aid. James Danziger, ed. (New York: Pantheon Books, 1986)
Wegman, William. Man's Best Friend. (New York: Harry N. Abrams, 1999)
These sections highlight some of the key topics we will be discussing within the following sessions of the webinar. We encourage you to explore each tab and respond to the content that speaks to you.
A Closer Look - Visual Literacy
Herman Leonard, Photographer
"Its not just what it looks like, its also what it feels like".
Throughout the Self-Discovery and Changemaking Through Photography Webinar, we encourage you to revisit images and to think deeply about the photographs from multiple perspectives. Not only the visual read of the subjects, but the decisions happening on the reverse side of the camera as well.

An important part of visual literacy is not just looking at images from their surface, but to ask them questions. Imagine the moment that you think could have produced the pictures you're viewing. Spend as much time as you need, exploring the work and the details you find. Apply these questions to the work below:
Project your senses into the image. Can you imagine the smell, the feel, the texture, the ambiance of these locations?
What kind of gestures do you find?
What brought the photographer to take the photograph at this moment?
What did they emphasize?
What might they have left out of the frame?
How do these photographs portray the subjects and their location?
What sort of story could you tell from these images?
Are there any surprises?
What other questions can you come up with?
At the end of this section you will find a video clip of Herman Leonard speaking about many of these images. How did your initial thoughts compare to his words?
Biography via www.hermanleonard.com
Herman Leonard (March 6, 1923, in Allentown, Pennsylvania – August 14, 2010, in Los Angeles, California) was an American photographer known for his unique images of jazz icons.
President Bill Clinton has called Herman Leonard, "The greatest jazz photographer in the history of the genre." Born March 6, 1923 and raised in Allentown, PA, at age 9, Herman Leonard witnessed an image being developed in his brother's darkroom and became enthralled with the magic of photography. As the official photographer for his high school, Herman quickly learned that with a camera in hand, he had an "open sesame" to people and events, that his shyness might have prevented him from experiencing. When it came time for college, Herman chose Ohio University, the only university at the time to offer a degree in Photography. His college studies were interrupted from 1943-1945 as Herman served with the United States Army in Burma with the 13th Mountain Medical Battalion as an anesthetist. Herman returned to college and graduated in 1947 with a Bachelor of Fine Arts Degree.
Herman's most influential teacher was master portrait photographer, Yousuf Karsh, to whom Herman was an apprentice in Ottawa, Canada from 1947-1948. Herman assisted Karsh in the darkroom and with sittings including Albert Einstein, Harry Truman, Martha Graham, and Clark Gable.
In 1949, Herman's passion for jazz brought him to New York City's Greenwich Village, where he established a studio at 220 Sullivan Street and captured the swinging clubs of Broadway, 52nd Street and Harlem. With the camera as his free ticket, he photographed and developed friendships with some of the greats of jazz history including Charlie Parker, Dizzy Gillespie, Billie Holiday, Duke Ellington and many more. In 1956 Leonard was chosen to be Marlon Brando's personal photographer for an extensive research trip to the Far East. In the late 1950's Leonard headed for Paris and continued to photograph the prolific jazz scene, while working in fashion and advertising and serving as the European photographer for Playboy Magazine.
In 1980, Herman moved from Paris to the island of Ibiza, where he remained until 1988. During that time Herman rediscovered his jazz negatives and in 1985 released his first book, The Eye of Jazz, published by Hachette/Filipachi Publications. In 1988, the first exhibition of Herman's jazz photographs was held at the Special Photographers Company in London. Herman's first US show premiered in 1989 and toured nationally.
In 1991, Herman moved to New Orleans and immersed himself in the city's lively jazz scene and exhibited his work around the world in numerous solo shows. In 1995, Herman released his second book, Jazz Memories, published by Editions Filipacchi and in that same year was awarded an Honorary Masters of Science in Photography from The Brooks Institute of Photography. Other awards include the "Milt Hinton Award for Excellence in Jazz Photography," from Jazz Photographer's Association in 1999, the "Excellence in Photography Award" from the Jazz Journalists Association in 2000 and a "Lifetime Achievement Award" from Downbeat Magazine in 2004.
In August 2005, Hurricane Katrina destroyed Herman's home and studio. The storm claimed some 8,000 photographs that had been hand printed by Herman, a master printer in his own right. As the storm blew in, Herman's crew gathered the negatives and placed them in the care of the Ogden Museum of Southern Art where they were stored in an upper floor vault. Following Hurricane Katrina, Leonard moved to Studio City, California, and re-established his life and business there. In 2006, Herman released his third book, "Jazz, Giants, And Journeys: The Photography of Herman Leonard", published by Scala Publishers, Ltd. In his forward to the book Quincy Jones wrote, "When people think of jazz, their mental picture is likely one of Herman's."
Herman's jazz photographs, now collector's items, are a unique record of the jazz scene of the 1940s, 1950s and 1960s. The Smithsonian claims 155 original Herman Leonard photographic prints in its permanent collection, where they are considered as essential to American music history as Benny Goodman's clarinet or Louis Armstrong's horn. Herman's work is also represented in numerous public collections including, Jazz at Lincoln Center, NY, Ogden Museum of Southern Art, LA, and the George Eastman House, NY, as well as the private collections of Sir Elton John, Bruce Bernard, His Majesty King Bhumibol Adulyadej of Thailand and President Bill Clinton.
The Herman Leonard Jazz Archive was established in 2007 and in 2008 was awarded a Grammy Foundation Grant for Archiving and Preservation. This project was successful in digitally archiving Leonard's catalog of over 35,000 negatives, comprising a visual documentation of America's original art form, preserving it for future generations. Later in 2008, Herman received the coveted Lucie Award for Portraiture from his old friend Tony Bennett at a ceremony at Lincoln Center in NYC. Tony said, "He is my favorite artist of any technique, he's a painter with a camera." He also appeared on NBC's THE TODAY SHOW, and in a BBC documentary SAVING JAZZ, which chronicled his experiences from Hurricane Katrina in New Orleans. In June 2009, Leonard returned to his alma mater and was the commencement speaker for the graduating class of Ohio University, at which time he also received an honorary doctorate.
On August 14, 2010, Herman Leonard passed away, surrounded by his family in Los Angeles, CA at the age of 87. Throughout his long life, he traveled and lived around the world, capturing images with his distinctive style. Whether he was photographing Miles Davis, Frank Sinatra, Louis Armstrong or a street musician in his home in New Orleans, Herman's warmth and engaging personality continued to open doors for him and his camera; to reveal a world we might have missed. Certainly Herman Leonard's iconic photographs will long be remembered not only for their historic significance, but for their artistic beauty.
Watch the video below of Herman Leonard telling stories from some of his famous photographs:
The Museum of Photographic Arts, MOPA - San Diego, California
Emphasizing Visual Literacy at museum level
What is your definition of visual literacy? As changemakers, how do you see visual literacy relating to your own experiences?

PhotoWings is constantly connecting with individuals and organizations that emphasize the importance of visual literacy. Of these organizations, PhotoWings has developed a strong bond with the Museum of Photographic Arts or MOPA, in San Diego, California. We met with several important figures at the museum in 2010 and discussed the importance of visual literacy. Here are some key remarks from our visit:
Amber Lucero-Criswell, Director of Education & Public Programs at MOPA

Experiences teaching students in El Salvador

"When I was faced with my students, they only knew how to copy. They didn't know how to think for themselves. I really had stopped taking photos with them because they only wanted to take those photos I was taking because that was what they saw to be the right answer. So it was a wonderful opportunity — to build their self-confidence, to have them think about creative solutions, to encourage them to not simply follow something, but to think outside the box."
Deborah Klochko, Executive Director of MOPA

A Thousand Words - Getting Deeper Into Photographs

Well, first of all, [a picture is] worth a thousand words because each individual can interpret an image in many different ways. No two people will interpret an image exactly the same way, and it gives you great opportunity to bring your own past, your own experiences, your own understanding into looking at and reading an image. It also works across languages and across cultures. We find especially in our youth programs that it doesn't matter what language the individual child speaks because photography is so universal. It can really work across those kinds of boundaries. So I think that's part of how I would interpret "a picture is worth a thousand words," because it limits having to have so much description, limits having to understand those written words. Even people with learning disabilities can read a photograph. So you may have dyslexia, but it won't hinder your ability to interpret and enjoy a photograph.
Hear Klochko's responses:
https://photowings.org/wordpress/wordpress/PW%20Audio/MOPA3_Klochco_Picture_Worth_1000%20Words.mp3
Amber Lucero Criswell of MoPA explained the importance of Visual Literacy to the museum below.
Listen to some selections of her interview:
On visual thinking strategies:
On applying visual thinking strategies:
On the importance of emotion:
On Meaningful experiences vs. information dumps:
On having a visual inventory:
https://photowings.org/wordpress/wordpress/PW%20Audio/MOPA3_Lucero-Criswell_4Visual%20Inventory.mp3
On aesthetic development:
On digital picture sharing:
Expanding Your View - The Power of Photography
"Great works of art have the power to move us, whether they're made now or whether they were made 50 years ago, 100 years ago, or 1,000 years ago or more. And so each time we lose something that has that power, we've lost an opportunity to be changed by it."
-Malcolm Daniel, Senior Curator of Photography - Metropolitan Museum of Art
The power of the photograph is incredible. A single moment, fractions of a second, can create a message that has the ability to change the world. The Dorothea Lange photograph, Destitute pea-pickers in California; a 32-year-old mother of seven (better known as the Migrant Mother), has in time become one of the most iconic representations of the American Great Depression era.
"And you begin to wonder, what if she had lived in a multimedia age? Would we have that iconic image? Would the image be different if the Migrant Mother was talking?"
-Ken Light, Social Documentary Photographer
In early 2012 PhotoWings interviewed social documentary photographer Ken Light ahead of his latest photo book, Valley of Shadows and Dreams. He and his wife, writer Melanie Light, traveled through the California Central Valley to conduct a five-year project documenting the once-booming agricultural region. Returning to the language of Dorothea Lange and other Farm Security Administration photographers, their project emphasizes the importance of social documentary projects in the present.
"Gordon Parks talked about how the camera, for him, was like a gun, a weapon, which is an incredible way to think about the camera."
To read the full PhotoWings article with Ken Light, click here.
Watch the video below of Ken discussing the importance of making change through photographs:
"We need to learn to photograph in our own time, in our own world, because that will change."
-Ken Light, Social Documentary Photographer
Inspiration from Photographs
As both viewers and makers, we can be affected so greatly by the photographic image. How have you been inspired by photographs? Here are some important photographers that have shared stories of their own with PhotoWings.
Camille Seaman
Camille Seaman is a well respected and widely published photographer, whose work has appeared in National Geographic, Time Magazine, Camera Arts, the New York Times, and in many others. In 2008, she presented a number of her photographs in a one-artist show entitled "The Last Iceberg," at the National Academy of Sciences in Washington, DC. Her photographs showed fragile and deteriorating images of the arctic wilderness.
Watch the video below of Camille Seaman sharing her ideas about the power of photography:
Andrea Bruce - Foundry Photojournalism Workshop
For the past two years, PhotoWings has been a supporter and funder of the international project, Foundry Photojournalism Workshop. Each year the workshop convenes in a new location, meeting in Buenos Aires, Argentina in 2011 and Chiang Mai, Thailand in 2012. Participants convene from all over the world to work intimately with acclaimed photographers, receiving feedback and discussing techniques to better their abilities.
Watch the video below of Andrea Bruce sharing her inspiration from teaching at the Foundry Photojournalism Workshop:
Natalie Fobes - Blue Earth Alliance
Based on the idea that "Photographers are the eyes and conscience of society," Blue Earth Alliance uses the knowledge and experience of its network of members to foster significant documentary projects on cultures, the environment and social issues. The Alliance accepts project proposals from photographers twice a year. Those chosen are guided by selected Alliance board members through the process of organizing, fundraising, shooting and publishing or exhibiting the project. This mentoring approach transmits invaluable experience to emerging documentary photographers, empowering them to bring their stories to light.
At the Blue Earth Alliance's Collaborations for Cause conference, documentary photographer Natalie Fobes sat down with PhotoWings to offer inspirational stories from her career, as well as her insights into the photographic medium. No stranger to the power of photography to create change, she may be best remembered for her harrowing coverage of the Exxon Valdez disaster in the pages of National Geographic. Fobes founded the Blue Earth Alliance along with Phil Borges in 1996 to act as an aid for documentary photographers who seek to create positive change through their storytelling.
Drawing from her rich experiences, Natalie tells the story of her expedition across Siberia for National Geographic. Reindeer stampedes, drunken snow truck drivers and breathtaking nights under a blanket of stars follow in her tale.
Watch the video below of Natalie Fobes sharing memories of photographing in the field:
Preservation of Images - Retaining Our History
As many of us transition into our images existing only as digital files, it is easy to forget the images that remain offline. Where are your family albums? We encourage you during this webinar to take a deep dive into your own collections - to open those old shoeboxes of family pictures and to uncover images and stories that you may have never known. Below you'll find some captivating stories of photo preservation, and ways that you can carry on collections of your own.
Maggie Steber
"You never realize how valuable these things are, and sometimes it's really all you have left of somebody," Photographer Maggie Steber explains about family photo albums. Growing up in a household estranged from her extended family, most of what Steber knew about her personal history came from such old photographs. As her mother began to lose her memory, her family photo albums "became real treasures" as Steber not only used them to help her mother retain memory, but also those albums kept an image of her family permanent.
"Only a photograph can show you what your mother looked like when she was 20, when the moonlight fell on her face in just a way that maybe her skin glowed," says Steber.
To hear more about Maggie Steber, listen to a podcast of The Story from American Public Media about her project documenting her mother's dementia.
Maggie Steber's work appears regularly in National Geographic Magazine, The New York Times, Smithsonian, The Guardian of London and many other American and European publications. Her photographs are included in numerous museum and private collections including the Library of Congress. She has served as judge for World Press Photo Foundation and the Alicia Patterson Foundation as well as for other photographic and competitions.
Lee Miller: Mother, Model, Muse, and More...
Biography via http://www.leemiller.co.uk
Lee Miller was born in 1907 in Poughkeepsie, New York USA and first entered the world of photography in New York as a model to the great photographers of the day such as Edward Steichen, Hoyningen-Huene and Arnold Genthe.
In 1929 she went to Paris and worked with the well known Surrealist artist and photographer Man Ray, and succeeded in establishing her own studio. She became known as a portraitist and fashion photographer, but her most enduring body of work is that of her Surrealist images. She returned to New York in 1932, and again set up her own studio which ran for 2 years and was highly successful. It closed when she married a wealthy Egyptian businessman Aziz Eloui Bey and went to live with him in Cairo, Egypt. She became fascinated by long range desert travel and photographed desert villages and ruins. During a visit to Paris in 1937 she met Roland Penrose, the Surrealist artist who was to become her second husband, and traveled with him to Greece and Romania. In 1939 she left Egypt for London shortly before World War II broke out. She moved in with Roland Penrose and defying orders from the US Embassy to return to America she took a job as a freelance photographer on Vogue.
In 1944 she became a correspondent accredited to the US Army, and teamed up with Time Life photographer David E. Scherman. She followed the US troops overseas on 'D' Day + 20. She was probably the only woman combat photo-journalist to cover the war in Europe and among her many exploits she witnessed the siege of St Malo, the Liberation of Paris, the fighting in Luxembourg and Alsace, the Russian/American link up at Torgau, the liberation of Buchenwald and Dachau. She billeted in both Hitler and Eva Braun's houses in Munich, and photographed Hitler's house Wachenfeld at Berchtesgaden in flames on the eve of Germany's surrender. Penetrating deep into Eastern Europe, she covered harrowing scenes of children dying in Vienna, peasant life in post war Hungary and finally the execution of Prime Minister Lazlo Bardossy.
After the war she continued to work for Vogue for a further 2 years, covering fashion and celebrities. In 1947 she married Roland Penrose and contributed to his biographies of Picasso, Miro, Man Ray and Tapies. Some of her portraits of famous artists like Picasso are the most powerful portraits of the individuals ever produced, but it is mainly for the witty Surrealist images which permeate all her work that she is best remembered.
Lee Miller died at Farley Farm House in 1977.
In 2007, PhotoWings spoke with Antony Penrose, Lee Miller's son and director in charge of the Lee Miller archive in Sussex, England. He tells the story of her life as a photographer, and his discovery of her legacy.
Listen to Penrose:
Gawain Weaver, Photograph Conservator
Gawain Weaver received B.A. degrees in art history and chemistry (2001) from Sonoma State University, and an M.A. in art history and diploma in conservation (2005) from the Institute of Fine Arts, New York University. Over the course of his academic career, he interned at the City Parks Foundation and the Getty Museum, as well as in the photograph conservation departments of the Amon Carter Museum, Library and Archives Canada, the Museum of Modern Art, and the Northeast Document Conservation Center. He also spent a summer studying with José Orraca, a photograph conservator in private practice.
In 2007, he completed a two-year fellowship in the Advanced Residency Program in Photograph Conservation at the George Eastman House and Image Permanence Institute in Rochester, NY, followed by a year as a researcher at the Image Permanence Institute. In 2008, he returned home to Northern California where he lives today, working as a photograph conservator, teacher, and consultant. In addition to regular workshops, Gawain teaches photograph preservation in the San Jose State University School of Library and Information Science.
Gawain is a Professional Associate of the American Institute for Conservation and abides by the AIC Code of Ethics.
Below, watch Gawain discuss "benign neglect" of photographs

Critical Thinking Skills
As changemakers, you have an amazing opportunity to share your views of empathy and social entrepreneurship through photography. The speakers in this section emphasize the importance of research and consideration in how we make and view images.
Psychologist Phillip Zimbardo: Memory and Visual Imagery
Philip G. Zimbardo, PhD. is a professor emeritus of psychology at Stanford University. Zimbardo has published numerous books on the subject of human psychology and behavior. His discussion of the events of Abu Ghraib were also the subject of his book, "The Lucifer Effect," and his TED talk on the psychology of evil: ted.com/talks/philip_zimbardo_on_the_psychology_of_evil.html
Noted Psychologist Phillip G. Zimbardo pokes fun of his Italian heritage while examining the social aspects of memory. He points out that images give a sense of present to the past, illustrated in part by the way Sicilians interact with the graves of loved ones.
Photojournalist Ron Haviv on critical thinking in the field:
Award-winning photojournalist Ron Haviv has produced some of the most important images of conflict and other humanitarian crises that have made headlines from around the world since the end of the Cold War. Haviv is a co-founder of the photo agency VII which is dedicated to documenting conflict, both violent and non-violent, to produce and unflinching record of the injustices created and experienced by people caught up in the events they describe.