Outreach Spotlight:
Photoville Festival
Photoville (formerly United Photo Industries)
Photoville is a New York-based non-profit organization that works to promote a wider understanding of and increased access to the art of photography for all. In 2021, the Photoville Festival celebrates its 10th anniversary, and we have continued our partnership for five consecutive years. We have partnered to document the Photoville Talks for five years, and our 4-year education partnership has supported professional development days for teachers to design curriculum, educator grants, community-building family photography evenings, student photo-field trips, Education Day events at the Photoville Festival, an Educator's Coffee Hour, and Teaching Artist Microgrants.
The 2020 Photoville Festival included:
Exhibitions. Photography exhibitions across the 5 boroughs, including Brooklyn Bridge Park and Times Square, had 500,000 visitors between October 2020 and March 2021.
Photoville Talks. Approximately 3300 people attended 31 online talks, workshops and photo-related events. Sixteen of these recordings will be available on our website along with past years' talks.
Education. Festival Education events included MEET THE ARTISTS (6 sessions), YOUTH PANELS (4 sessions) and an EDUCATORS LAB.
We missed our tent with all our activities, but we were able to replicate some of them virtually. One example was the PhotoWings / Smilebooth virtual photo booth where online participants shared stories about photographs that taught them life-changing lessons.
Visit Photoville.nyc to explore this year's festival!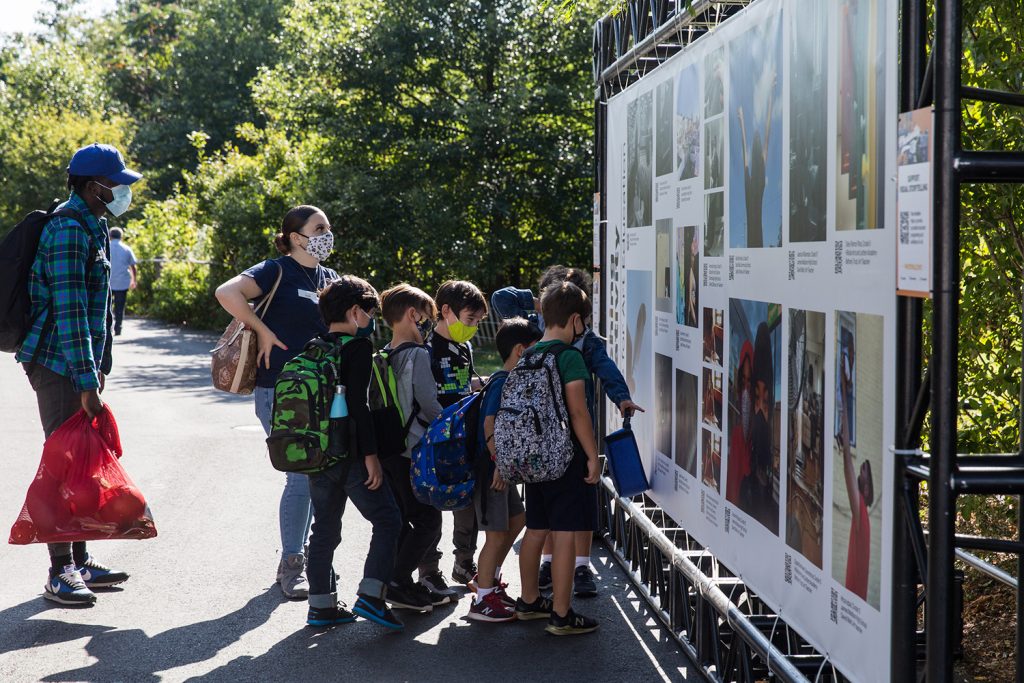 Image credit: Jessica Bai / Photoville 2020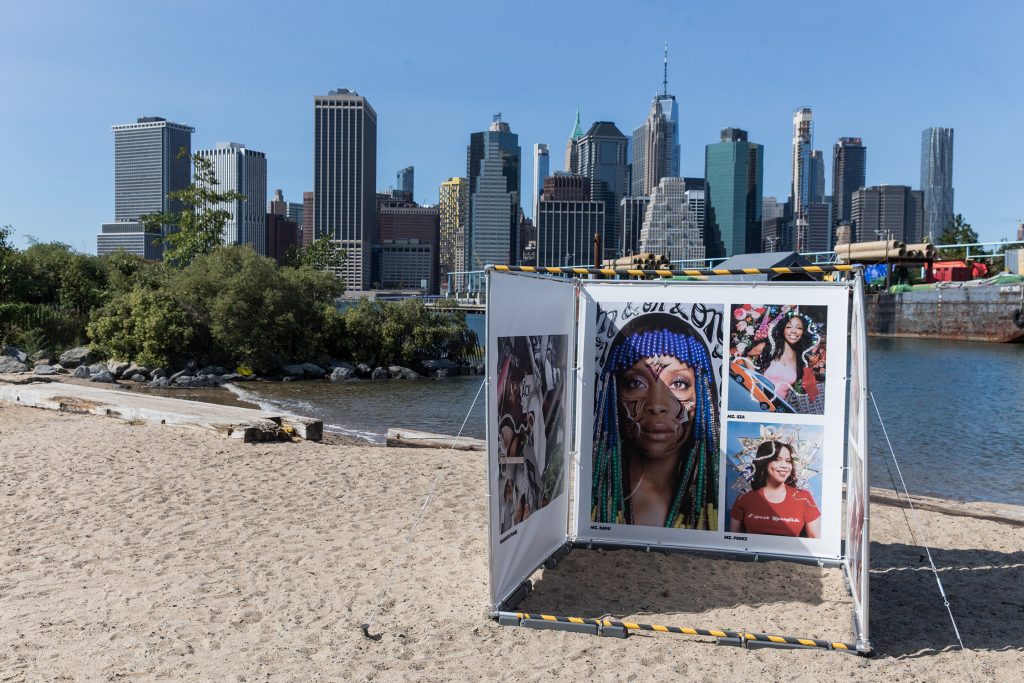 Image credit: Jessica Bai / Photoville 2020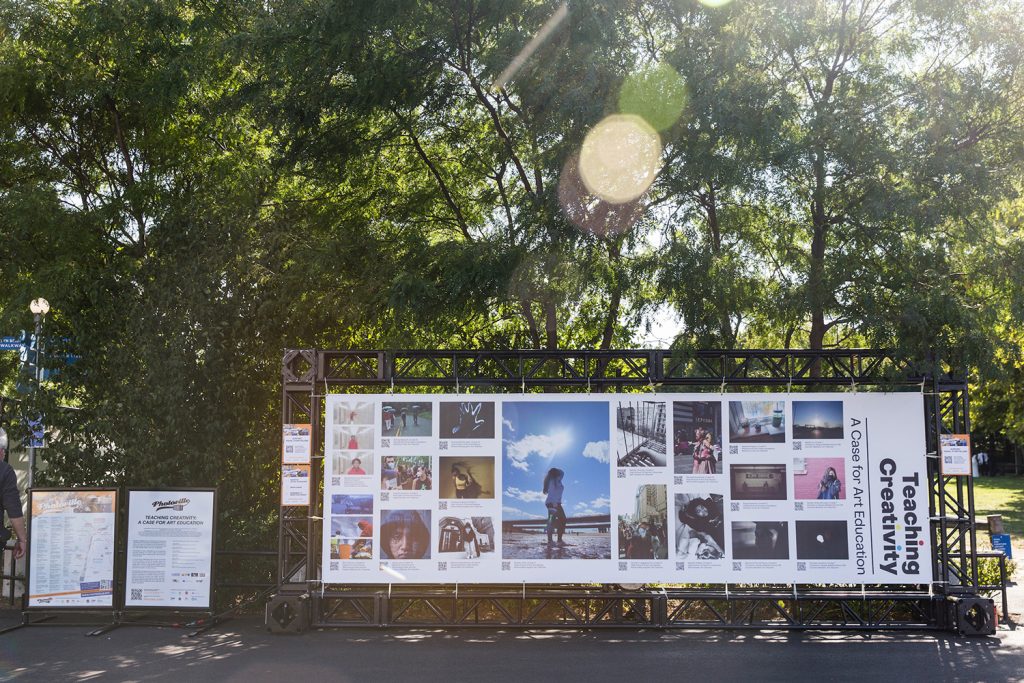 Image credit: Jessica Bai / Photoville 2020

Watch Photoville Talks
PhotoWings has supported the documentation of the Photoville Talks for the past three years, to expand the ways the global community can be a part of these important dialogues. Explore the collection of Photoville Talks today!


Reading the Pictures: Pete Souza and Michael Shaw – Photoville 2017

A Picture of America:
Privilege, Race & The Era of Trump
Sheila Pree Bright & Danny Wilcox Frazier
An Afternoon with Jamel Shabazz

RECLAIM Photography Panel
Laura Beltrán Villamizar, Shahidul Alam, Austin Merrill, Daniella Zalcman, Brent Lewis, moderated by Tara Pixley
A Picture of America: Privilege, Race & The Era of Trump
Presented in partnership with with Leica
Featuring: Sheila Pree Bright, Danny Wilcox Frazier
Explore the lives of individuals and communities that are often unseen, through the perspective of renowned photographers Sheila Pree Bright and Danny Wilcox Frazier. Bright and Frazier create visual, contemporary stories about social, political and historical contexts not often seen in the visual communication of traditional media and fine art platforms about divided communities. Their work captures and presents aspects of culture, and sometimes counter-culture, that challenge what we see and how we see it.
Reclaiming Photography
Featuring: Laura Beltrán Villamizar, Shahidul Alam, Austin Merrill, Daniella Zalcman, Tara Pixley (Moderator), Brent Lewis
A panel discussion from the founding members of RECLAIM: an alliance of The Everyday Projects, Native Agency, Majority World, Women Photograph, Minority Report [renamed from Visioning Project], and Diversify Photo. RECLAIM is made up of six organizations who are committed to amplifying the voices of underrepresented photographers and decolonizing the photojournalism industry. They are working together to diversify the community of visual storytellers, making sure that the lenses through which everyone interpret our world are as diverse as the people and places they hope to document.
Committed: A Leica Conversation with Doug Menuez and Mark Mann on the Impact and Importance of Long-Term Projects
Featuring: Doug Menuez, Mark Mann
Join Doug Menuez and Mark Mann as they dive into an in-depth discussion on how to overcome challenges and fears that arise in projects.
Climates in Conflict
Presented in partnership with The Ground Truth Project
Featuring: Laura Heaton, Nichole Sobecki and Charlie Sennott
Global warming no longer feels like a threat just for future generations. Extreme weather and rising temperatures are destabilizing communities across the globe and pushing people from their homes. This conversation featuring Photojournalist Nichole Sobecki, Journalist Laura Heaton and award winning foreign correspondent and The ground Truth Project Founder and Executive producer, Charles Sennott, will explore how the major challenges of our time — migration, extremism, conflict over dwindling natural resources — have roots in climate change. From Afghanistan to Colombia and Somalia, environmental changes have dire implications for security and are harbingers of global risks to come. What's being done to address these concerns? What more can be done? How can visual storytelling help?
PDN's 30: Advice for Emerging Photographers from Emerging Photographers
Presented in partnership with Photo District News
Featuring Holly Stuart Hughes (Moderator), Sasha Arutyunova, Benedict Evans, Jake Naughton, Frances F. Denny
Photographers chosen for the 2017 PDN's 30: New and Emerging Photographers shared useful lessons they learned as they launched their careers, explain how they got their work seen and noticed, and offer advice on finding your style and building support for personal projects with PDN's Editorial Director, Holly Hughes.
A Conversation on Widowhood
Presented in partnership with Pulitzer Center and featuring Amy Toensing & Whitney Johnson
In many regions of the world widowhood marks a "social death" for a woman – casting her and her children out to the margins of society.