Foundry Photojournalism Workshop
Foundry: Bringing top-tier, affordable photojournalism education to the world


Deadline to apply: November 4, 2022 at 11:59pm EDT
November 10th: Welcome event with special presentations
November 10th to December 8th: Four online sessions comprising of three small group classes (no more than eight students per class) and a one-on-one meeting with your teacher.
December 9th-11th: Presentations followed by Q&A, student presentations, awards, portfolio reviews and social mixers. We'll learn and then celebrate!
Foundry Photojournalism Workshop provides majority world students who could not otherwise afford it, a chance to learn from some of the world's most well-respected photojournalists and photography professionals. During the pandemic, PhotoWings will partner with the VII Academy to offer an online version of the Workshop.
Following up on a conversation on the Lightstalkers website, an online community of photojournalists and travelers, Foundry first came into being in 2008 when Co-Founders Eric and Sharon Beecroft, asked some of the top working photojournalists to donate a week of their time to the project. They wanted volunteer teachers with real world experience whose enthusiasm and passion for photography, and skill in teaching the craft, would ignite their students' desire to tell the stories of their own communities. The response was overwhelming.

Today Foundry instructors still volunteer their time and talent, coming to the workshop from the region and abroad, bringing with them a commitment to a better future through responsible visual journalism. Past instructors have included Ben Bohane, Paula Braunstein, Andrea Bruce, Oscar Castillo, Michael Robinson Chavez, James Whitlow Delano, Edward Echwalu, Andrew Eisebo, Ashley Gilbertson, Ron Haviv, Natalie Keyssar, Sebastian Liste, Kirsten Luce, Jared Moossy, Ashima Nahrain, Daniel Schwartz, Smita Sharma, Nichole Sobecki, Maggie Steber, John Stanmeyer, Sarah Waiswa, and Adrianna Zehbrauskas, among others.
Foundry Photojournalism Workshops have been held in Mexico City (2008), Manali (2009), Istanbul (2010), Buenos Aires (2011), Chiang Mai (2012), Sarajevo (2013), Antigua (2014), Bali (2015), Cape Town (2016), a return to Mexico City for the 10th year anniversary (2017), Kolkata (2018) and Kigali (2019). Foundry students have gone on to successful careers, publishing stories for National Geographic, The New York Times, Time, Stern, Paris Match and have won prestigious awards ranging from the Pulitzer Prize to POY to World Press and more. Some have returned to Foundry to teach the next generation.
In our 10 years as a Foundry partner, PhotoWings has created an archive of Foundry faculty interviews, Lessons In The Field, evening presentations and photos to educate and inspire the Foundry community and beyond. Our extensive online content and lessons on our website are available to all.
Table of Contents
Watch: Interviews and InSights

Foundry 2022 Instructors
Andrea Bruce, Vanessa Charlot, Michael Robinson Chavez, Alan Chin, Danny Wilcox Frazier, Alison Morley, Christopher Morris, Brian Palmer, Nina Robinson, Maggie Steber, and Amber Terranova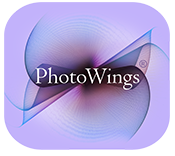 PhotoWings proudly helps support the Foundry Photojournalism Workshop as part of our mission to highlight and help facilitate the power of photography to influence the world. PhotoWings and Foundry share a mutual conviction in the importance of photography being better understood, created, utilized, seen and saved.
PhotoWings believes the insights, skills, thinking, and perspectives from successful members of the photographic world are translatable and transferable into education, work, and life in general. Year after year, Foundry's remarkable instructors and staff demonstrate the value of these qualities, and we are honored to share this content with the world.

PhotoWings sat down with six of the esteemed instructors at the 2014 Foundry Photojournalism Workshop and asked them a simple question: What is it about photography that you find so powerful and important? They share heartfelt thoughts about their experiences and the work they have dedicated their lives to.
Image Gallery
Interviews and InSights
PhotoWings and Foundry Photojournalism Workshop teamed up to bring you interviews with some of Foundry's instructors. Click on the videos below to see the instructors' InSights into some of photography's interesting and important topics.
Explore Foundry Videos by Year:
Foundry brings in new teachers every year to join their returning instructors. Here are a few of the teachers who taught at Foundry in the past.