Foundry Photojournalism Workshop
Foundry: Bringing top-tier, affordable photojournalism education to the world
Every year, the Foundry Photojournalism Workshop offers a chance to learn from some of the world's most well respected photojournalists and professionals in the photography world.
Foundry been held in a different continent every year, from Bali to Buenos Aires. Foundry was established to bring a high-caliber workshop to people who could not otherwise attend such events. Students come to Foundry from all over the world, and the workshop offers a substantial discount to students from the region where it is held.
"The idea of Foundry was: 'Let's create something that's going to train locals in visual narrative storytelling, so they can tell their own stories.' They can tell the stories of what's going on in their community because they know it. They live there. It's their home. It's their world. That's really what it really came down to: Let's create a workshop that's affordable for almost anyone, and we'll do our best to bring as many people as we can in."
- Eric Beecroft, Co-Founder and Director of Foundry
Year after year, Foundry assembles a rich spectrum of craft and experience within its band of instructors. Top-tier, established professionals comprise Foundry's teaching crew, who volunteer their time for Foundry Photojournalism Workshop.
The workshop also provides a venue for regional professionals to conduct courses, strengthening their photographic communities.
The courses at Foundry cover a large swath of topics, from practical seminars on creating multimedia presentations to in-depth examinations of hard-to-tell stories. Throughout the week, students have many chances interact one-on-one with their instructors and other participants.
Each evening at Foundry features programming for students to extend their experience beyond the classroom and to learn from other instructors. For some evenings, instructors hold presentations and panel discussions on their work or important topics in the photography world. Portfolio Review Night is another evening program where participants can have their portfolio reviewed by any of Foundry's instructors.
Watch interviews with 2018 Foundry instructors:
Table of Contents
Foundry 2018 Instructors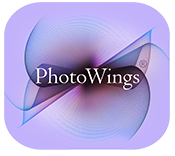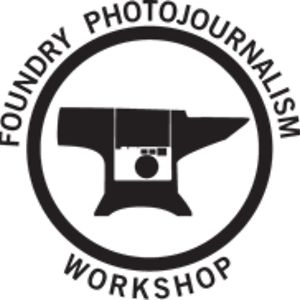 PhotoWings proudly helps support the Foundry Photojournalism Workshop as part of our mission to highlight and help facilitate the power of photography to influence the world. PhotoWings and Foundry share a mutual conviction in the importance of photography being better understood, created, utilized, seen and saved.
PhotoWings believes the insights, skills, thinking, and perspectives from successful members of the photographic world are translatable and transferable into education, work, and life in general. Year after year, Foundry's remarkable instructors and staff demonstrate the value of these qualities, and we are honored to share this content with the world.

PhotoWings sat down with six of the esteemed instructors at the 2014 Foundry Photojournalism Workshop and asked them a simple question: What is it about photography that you find so powerful and important? They share heartfelt thoughts about their experiences and the work they have dedicated their lives to.
2018 Instructors
Ben Bohane
Ben Bohane is an Australian photojournalist, author and TV producer who has covered Asia and the Pacific islands for the past 25 years. He is the founder and present Director of Wakaphotos.
After several years in Sydney working on alternative lifestyle magazines, Bohane's first foreign reportage assignment was covering the Vietnamese army withdrawal from Cambodia in 1989. He then spent the next four years based in South and South East Asia covering the wars of Cambodia, Burma and Afghanistan. He secured the first interview with Golden Triangle opium warlord General Khun Sa in 1991 after he was indicted by the US. In 1992 he was reportedly the first western traveler to go overland from Kabul to Moscow in decades, as the Soviet Union was collapsing. In 1992 he was based in London covering Northern Ireland and Europe.
In 1994, Bohane returned to Australia and began covering the much under-reported Pacific region. Since then he has focused on "kastom and conflict" throughout Melanesia and black Australia, documenting cults, cargo cults and new religious movements in the Pacific. While covering every major conflict in the South Pacific – East Timor, West Papua, Maluku, PNG, Solomon Islands, Bougainville, Vanuatu, Fiji and New Caledonia, he traveled and lived with a variety of tribal, cult and rebel groups and was thereby able to secure the first pictures of BRA leader Francis Ona in Bougainville in 1994 and the only interview and pictures of Guadalcanal warlord Harold Keke, before he surrendered to Australian and RAMSI troops in the Solomon Islands in 2003.
His coverage of Indonesia included interviews with the commander of Laskar Jihad in Ambon, OPM Commanders in West Papua and Falantil Commanders in East Timor.
He has the largest contemporary photo archive of the South Pacific in the world. His photographs are collected by the New York Metropolitan Museum of Art, the British Museum and the Australian War Memorial, as well as being held in private collections.
His work has appeared in Vanity Fair, Time, Newsweek, Stern (Germany), Monocle, The Guardian (Uk), French Geo, Asahi Shimbun (Japan) and many publications in Australia. Ben has also done news stories and documentaries that have been shown on ABC & SBS TV Australia, BBC, F24 (France), ARD (Germany) and NHK (Japan).
In 2003 he published "Follow the Morning Star" documenting the forgotten struggle for independence in West Papua. HIs book "The Black Islands—Spirit and War in Melanesia" has been published by Waka Press, while the exhibition is touring widely.
He is on the advisory council for the Pacific Institute of Public Policy.
Award-winning photojournalist Ron Haviv has produced some of the most important images of conflict and other humanitarian crises that have made headlines from around the world since the end of the Cold War.
A co-founder of VII, whose work is published by top magazines worldwide, including: Fortune, The NY Times Magazine, Time, Vanity Fair, Paris Match and Stern. He has published two critically acclaimed collections of his photography — Blood and Honey: A Balkan War Journal, and Afghanistan: On the Road to Kabul – and has contributed his wide-ranging body of work to several other books.
With a special focus on exposing human rights violations, he has covered conflict and humanitarian crises in Latin America, Africa, the Middle East, Russia and the Balkans. Most recently, he has documented wars in Darfur and the DR Congo.
His often-searing photographs have earned Haviv some of the highest accolades in photography, including awards from World Press Photo, Pictures of the Year, Overseas Press Club, and the Leica Medal of Excellence. He regularly lectures at universities and seminars, and numerous museums and galleries have featured his work, including the United Nations, The Louvre and The Council on Foreign Relations.
Haviv has been the central character in three films. National Geographic Explorer's Freelance in a World of Risk explores the hazards inherent in combat photography. The Serbian-made documentary Vivisect explores Serbian reaction to the Blood and Honey exhibit. Eyes of the World, which has featured in film festival worldwide, examines Haviv as a witness to war. In addition, Haviv has spoken about his work on The Charlie Rose Show, NPR, Good Morning America, ABC World News Tonight, CNN, MSNBC and The Best Damn Sports Show Ever.
Sebastian Liste
Sebastián Liste (Spain) is a documentary photographer and sociologist immersed and devoted to document the profound cultural changes and contemporary issues in Latin America and the Mediterranean Sea area, regions where he grew up and knows well. Currently he divides his time between Brazil and Spain. He is specializing in long-term, in-depth projects where he create frameworks to make the societies reflect about the social consequences of today´s decision makers. With his visual communication projects he wants to generate dialogues and collaborations between its subjects and the participating audiences, confronting different world´s perspectives and evaluating our impact in the future generations.
In 2010, while he was getting his Masters degree in Documentary Photography and Photojournalism at the Autonomous University of Barcelona, he won the Ian Parry Scholarship for his long term project "Urban Quilombo", about the extreme living conditions that dozens of families who have set up home in an abandoned chocolate factory in Salvador de Bahia, Brazil face. The same year he was named the young editorial photographer of the year at the Lucie Awards in New York. Since then his work has appeared in The New York Times Magazine, TIME Magazine, The New Yorker, Paris Match, The Sunday Times Magazine, Burn, L´Espresso, D La Repubblica, Photo District News, The British Journal of Photography, Daylight Magazine and GUP Magazine, among other publications. In 2011 Sebastián was selected to participate in the 18th World Press Photo Joop Swart Masterclass in Amsterdam. In 2012 Sebastián was announced as the Young Reporter of the Year winning the City of Perpignan Rémi Ochlik Award at Visa pour l´Image. The same year he won the Community Awareness Award at Pictures of the Year International competition, was named one of the 30 photographers to watch at PDN 30 and received a citation at the Olivier Rebbot Award. He also got the Emergentes DST Award at Encontros da Imagem Festival in Portugal and an honorable mention at Freelens Festival for Young Photojournalism in Germany. In addition he received a Magnum Emegency Found Grant and the Getty Editorial Grant to develop his new project in the Brazilian Amazon. In 2013, he received a Fotopres grant in Spain to develop a new project in Venezuela which resulted in his work "On the inside: Venezuelan prisons under inmate control". This project was exhibited at Visa pour l´Image in 2014 and at Caixa Forum in Madrid and Barcelona in 2015. That year he was also finalist at the Eugene Smith Grant and got the Emaho Award at Format Festival in UK. In 2014, he got the Alexia Foundation Grant in the US to continue developing his ongoing project about crime, punishment and security in Latin America. In 2016 he was awarded 3rd prize in the Daily Life category of World Press Photo for his story 'Citizen Journalism in Brazil's Favelas'.
His work is held in the permanent collection of The Sorigue Foundation in Lerida, Spain, at Maison de l´Image Documentarie in Séte, France, at Elton John Photography Collection, as well as other private collections.
Sebastián Liste is a frequent lecturer on photography at universities, photography schools and festivals and conducts photographic workshops. He is currently based between Brazil and Spain.
Kirsten Luce
Kirsten is a photojournalist in New York City. Publications include: National Geographic, The New York Times, The New York Times Magazine, Bloomberg Businessweek, Time, Harper's, Newsweek, GEO France, Der Spiegel, People and The Washington Post.
She is also an Adjunct Assistant Professor of Photojournalism at Columbia University and an instructor at the Foundry
Mansi Midha
Mansi Midha is a Delhi based photographer who moonlights as an editor and curator to friends. She has a background in Communication Design and a Certificate in Photojournalism & Documentary Photography from the International Center of Photography.
When not photographing, Mansi remains true to her passion by involving herself in various administrative and educational roles within the photographic community.
Ashima Narain
Ashima is a photographer and filmmaker, represented by National Geographic Creative, and the former photo editor for National Geographic Traveller India and Time Out, India. In March 2017, time.com listed her as one of 34 women photographers from around the world to follow. In August 2017, she was part of 19 photographers from 15 countries chosen to create imagery for Disney Worldwide Service's Dream Big Princess campaign, to raise $1 million for the United Nations Foundation's Girl Up leadership programme.
She has worked on a diverse range of subjects that have sent her on an anti-poaching operation to rescue bear cubs for Discovery Channel, climbing sail masts mid-sea for National Geographic Traveller and driving vintage cars across India for Cartier.
She has twice been nominated for a Green Oscar and been the recipient of the Ramnath Goenka Nature & Environment Photographer in 2006 and the Commonwealth Photographer for South Asia in 2004. In 2017, she was part of the jury (for 2 categories) for the Indian Documentary Producers Association Awards.
Her work has been published in Vanity Fair, National Geographic Traveller, Conde Nast Traveller, Vogue, GEO, Frontline, BBC.co.uk, Foreign Policy, Die Ziet and The Hindu.
In 2013, she was a judge on National Geographic Channel's reality show on photography, called Mission Covershot, and continues to mentor young photographers as a National Geographic Expert for Student Expeditions, and through her workshops.
Currently she work as a freelance photographer, filmmaker and consultant to SIRITI, a digital advertising agency that specializes in communication for NGOs and social enterprises.
Mustafa Quarishi
Mustafa Quraishi is a New Delhi based photojournalist. In the past, Mustafa has worked with the Associated Press (2004-2013) and the Indian Express (1999-2004). Mustafa currently works independently with NGO's and aid organizations and has been published in newspapers and magazines like The Newsweek, Time Magazine, Der Spiegel, The New York Times, International Herald Tribune, Geo, The Guardian, etc.
Smita Sharma
Smita Sharma is an independent photojournalist based in Delhi, Kolkata and New York. Her work primarily focusses on gender violence and human rights issues.
Her work has been published in various international publications including CNN, The Washington Post, New York Times, BBC, TIME Lightbox, The Globe and Mail, Spiegel, Channel 4, Quartz, Caravan Magazine, Newsweek, Human Rights Watch among others. Her work has been screened and exhibited in various countries including USA, India, Cambodia, Myanmar, South Korea, France, UK and Saudi Arabia.
Her long term project on sexual violence and rape in India called "Not My Shame" was shown during CSW-59 and CSW-61 at the UN Headquarters in New York.
She is the recipient of The Washington Post Award at the Eddie Adams Workshop in 2013, National Silver and PVCHR Bronze medal for "Protection of Human Rights" at Rex Conclave, Delhi in 2015. In 2016 and 2017, she was named the finalist for outstanding photography and reporting by the South Asian Journalists Association (SAJA), New York.
She was awarded "Indian Of The Year" in 2017, for her contribution in the field of journalism by Brands Academy, Delhi.
In 2016, Smita organised a bicycle campaign "Wheels of Change" along with non-profit PVCHR in Varanasi and donated bicycles to abuse survivors who were assaulted on their commute to school. The campaign was a way to de-stigmatise and reintegrate the girls in their communities and help them to continue their education.
Since 2016, Smita has been working on a project on human trafficking in South Asia where she is documenting the flesh trade, domestic slavery and how it operates in the region.
Smita graduated in photojournalism and documentary photography from the International Center of Photography, New York in 2013 and has a post graduate diploma in Journalism from University of Pune. Born and raised in Shillong City, India, she has lived and travelled in widely in Asia, Africa and USA.
Maggie Steber has worked as a documentary photographer in 60 countries. Her longtime work in Haiti received the prestigious Alicia Patterson Foundation Grant and the Ernst Haas Grant. A collection of the Haiti photographs was published in "Dancing on Fire: Photographs from Haiti", by Aperture. She was a contract photographer for Newsweek Magazine for 4 years and has worked for several press agencies as well as the Associated Press in New York as a photo editor. She served as Asst. Managing Editor of Photography and Features at the Miami Herald from 1999-2002 and guided the photo staff projects to twice become Pulitzer Prize finalists and a third time as winner. In 2007, she received a grant from the Knight Foundation to design a new newspaper prototype through the new Knight Center for International Media at the University of Miami. In 2010, for the 3rd time, she will be invited as one of the Master Teachers at the World Press Photo Foundation's Joop Swart classes. In 2008, she was honored guest speaker at the formal gathering of distinguished guests in Amstesrdam.
Steber was distinguished invited guest in 2008 to the Pingyao Photo Festival where she exhibited her longtime work on Native Americans and made the main evening presentation. That exhibition was her 3rd in China. She has exhibited twice at Visa Pour L'Image in Perpignan, France and at the Jardins du Luxumbourg in Paris as part of the 20th anniversary exhibition of Reporters Sans Frontieres. She has exhibited widely throughout the US and the world.
Maggie's breathtaking list of honors includes:
The Leica Medal of Excellence
First Prize Spot News World Press Photo Foundation News
First Prize Magazine Documentary in Pictures of the Year (iPOY)
Overseas Press Oliver Rebbot Award Best Photographic Coverage from Abroad
The Medal of Honor for Distinguished Service to Journalism from University of Missouri
Grants: Alicia Patterson Foundation, the Ernst Haas Grant and the Knight Foundation; 3-time finalist for Eugene Smith Grant for Humanistic Photography
Her work appears regularly in National Geographic Magazine, The New York Times, Smithsonian, The Guardian of London and many other American and European publications. Her photographs are widely exhibited and are included in many museum and private collections. She has served as judge for World Press Photo Foundation and the Alicia Patterson Foundation four times each, as well as for other photographic competitions.
James Whitlow Delano is a Japan-based documentary storyteller. His work has been published and exhibited throughout the world and led to four award-winning monograph photo books, including, "Empire: Impressions from China" and "Black Tsunami: Japan 2011". Projects have been cited with the Alfred Eisenstadt Award (from Columbia University and Life Magazine), Leica's Oskar Barnack, Picture of the Year International, NPPA Best of Photojournalism, PDN and others for work from China, Japan, Afghanistan and Burma (Myanmar), etc.
In 2015, he founded EverydayClimateChange (ECC) Instagram feed, where photographers from 6 continents document global climate change on 7 continents. ECC documents how climate change is not happening "over there" but it is also happening right here and right now. ECC is not a western view on climate change because photographers come from the north, the south; the east and the west; and are as diverse as the cultures in which we were all raised.
http://www.jameswhitlowdelano.com
Image Gallery
Interviews and InSights
PhotoWings and Foundry Photojournalism Workshop teamed up to bring you interviews with some of Foundry's instructors. Click on the videos below to see the instructors' InSights into some of photography's interesting and important topics.
Explore Foundry Interviews by Year:


Foundry brings in new teachers every year to join their returning instructors. Here are a few of the teachers who taught at Foundry in the past.