Outreach Spotlight: Appalshop


Images courtesy Suzie Katz
Appalshop
Appalshop uses place-based media, arts and education to document the life, celebrate the culture, and voice the concern of Appalachia and rural America. PhotoWings partnered with Appalshop to create a youth-based media curriculum/toolkit incorporating lessons on media responsibility and literacy, representation, cross-cultural collaboration and place-based media making. This cross-cultural rural to urban exchange between Appalachian youth in Whitesburg, KY and Pittsburgh, PA culminated in a show at the Carnegie Art Museum.
About the 2016 Jenkins Photography Workshop
In 1976, artist Wendy Ewald spent 5 years working with Eastern Kentucky youth at the Campbell's Branch School in Letcher County, Kentucky to collaboratively produce the acclaimed photography book Portraits and Dreams.
In 2016, the artist returned to partner with Appalshop's award winning youth media program, the Appalachian Media Institute (AMI) and the Appalshop Archive to host a photography workshop at the Jenkin's Middle-High School in Jenkins, Kentucky. Over the course of several weeks, youth participants engaged in critical exercises around media literacy, photographic image-making and creative writing that provided them with the tools and training to articulate their stories, and the stories of their communities, through media production.
PhotoWings partnered with Appalshop to create a curriculum based on the workshop experience that can be replicated, adapted or serve as inspiration for future youth photography/media workshops.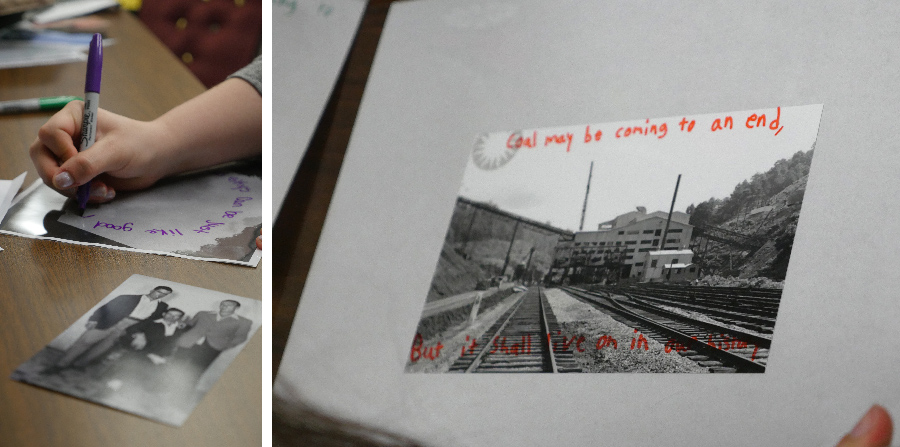 Learn more: