Ed Kashi wins 2022 Book Photographer of the Year award – International Photography Awards
Ed Kashi
In this video, award-winning photojournalist Ed Kashi tell us about some of his recent work and what motivates him in his career.
Ed Kashi
is a renowned photojournalist, filmmaker, speaker and educator who has been making images and telling stories for 40 years. His restless creativity has continually placed him at the forefront of new approaches to visual storytelling. Dedicated to documenting the social and political issues that define our times, a sensitive eye and an intimate and compassionate relationship to his subjects are signatures of his intense and unsparing work. As a member of VII Photo Agency, Kashi has been recognized for his complex imagery and its compelling rendering of the human condition.
Kashi's innovative approach to photography and filmmaking has produced a number of influential short films and earned recognition by the POYi Awards as 2015's Multimedia Photographer of the Year. Kashi's embrace of technology has led to creative social media projects for clients including National Geographic, The New Yorker, and MSNBC. From implementing a unique approach to photography and filmmaking in his 2006 Iraqi Kurdistan Flipbook, to paradigm shifting coverage of Hurricane Sandy for TIME in 2012, Kashi continues to create compelling imagery and engage with the world in new ways.
Along with numerous awards from World Press Photo, POYi, CommArts and American Photography, Kashi's images have been published and exhibited worldwide. His editorial assignments and personal projects have generated nine books.
In 2002, Kashi in partnership with his wife, writer + filmmaker Julie Winokur, founded Talking Eyes Media. The non-profit company has produced numerous award-winning short films, exhibits, books, and multimedia pieces that explore significant social issues.
In 2019,
The Enigma Room
, an immersive installation, premiered at NYC's Photoville festival, and has since been seen in Israel, the Netherlands, South Korea, and New Mexico, USA. The Enigma Room is an experimental multimedia projection created in collaboration with
Brenda Bingham
,
Michael Curry
, and
Rachel Bolańos
.
Learn more
"Abandoned Moments: A Love Letter to Photography"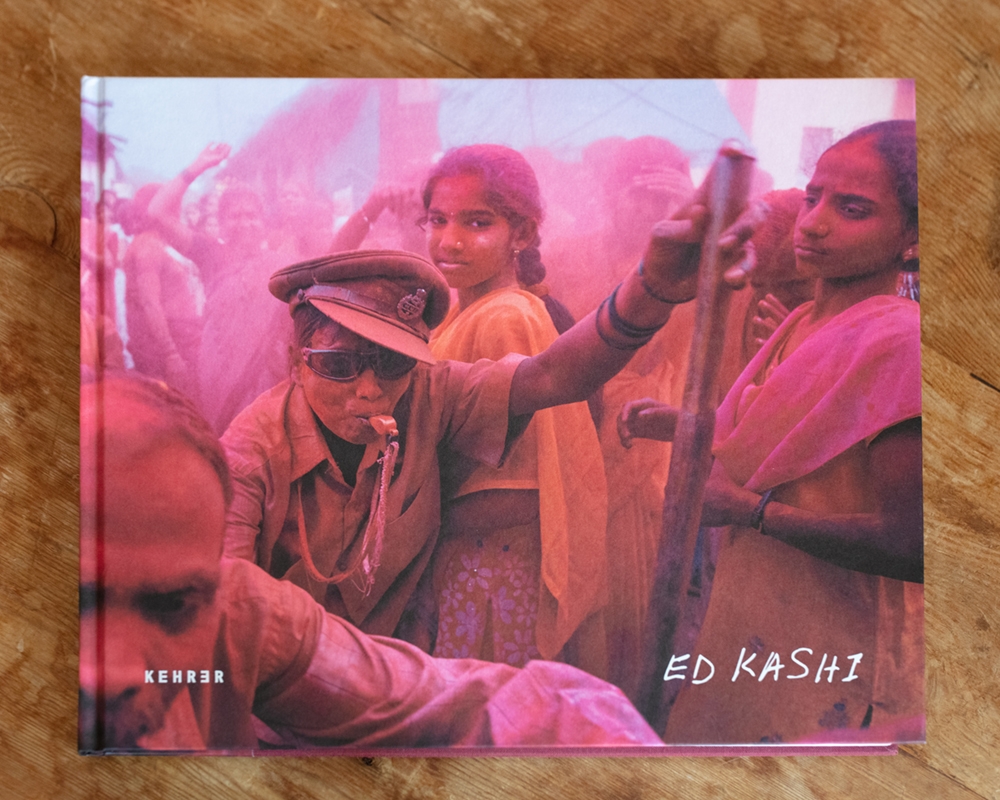 Source: International Photography Awards
Ed Kashi's book, "Abandoned Moments," earned him the 2022 Book Photographer of the Year award. If the decisive moment reflects reality in tune with the photographer's intuition, then the abandoned moment is the fractional instant of surrender. This 40-year collection reveals imprecise glimpses of transitory events filled with frenetic energy - the chaos of everyday life.
Additional Links: