Blue Earth Alliance – Collaborations for Cause 2012
About the Blue Earth Alliance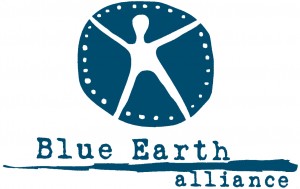 Founded in 1996 by Natalie Fobes, Phil Borges and Malcolm Edwards, Blue Earth Alliance offers resources and support for photographers to fulfill projects that positively impact the world. Among the projects supported by Blue Earth Alliance are Sara Terry's Aftermath Project, Subhanker Banerjee's Land as Home and Camille Seaman's Siberia Is Melting.
Organized by Blue Earth Alliance, the Collaborations for Cause Conference provides an open environment in order to build strong, lasting bridges among creative multimedia storytellers, non-profits, socially responsible corporations and supporting communities.


Natalie Fobes: Photography for change and the Blue Earth Alliance
About Collaborations for Cause
From the start of the conference, attendees can expect thought-provoking presentations and stories from the field, told by a range of creative professionals. The second day centers around more organic structures for conversation: The "unconference," or what the organizers call a participatory Open Space. In their words,
Participants and panelists alike can suggest breakout topics which will be grouped into designated times andspaces. Everyone will follow the law of two feet: If it's interesting, participate. If you're ready for somethingnew, move on! Synergy and spontaneity will rule the day.

For a more detailed breakdown of events at Collaborations for Cause, visit this year's conference website.
PhotoWings at Collaborations for Cause
PhotoWings is honored to support Blue Earth Alliance and Collaborations for Cause. Click on the buttons below to view PhotoWings' coverage of Collaborations for Cause presentations, along with interviews with participants.
Blue Earth Alliance - Collaborations for Cause Photo Gallery
Click on the thumbnails below to view larger