PhotoWings + AshokaU Webinar — Self-Discovery and Changemaking Through Photography
You will never look at a photograph the same way again…
In today's world, we are surrounded by imagery: marketing advertisements, television, online resources, camera phone photos, and personal photo libraries. Some images move us to action. Others tell a story. And a few images can change the course of history.
A shared vision for Advancing Changemaking Skills Through Photography
PhotoWings has partnered with AshokaU to produce a free webinar, Advancing Changemaking Skills Through Photography: Self-Discovery Through Photography. With this webinar, participants gain valuable skills to use in work and in life, including: communication skills, gaining trust and access, visual literacy, critical thinking, applied empathy, resilience, ethical considerations, preservation, and other critical changemaker aptitudes.
This course does not simply cover photography. Instead, the world of photography serves as a medium through which participants take a deep dive into, developing new skills and strengthening existing ones.
PhotoWings is honored to work in synergy with AshokaU on this webinar. We find it truly exciting to work hand in hand with an organization whose network includes Nobel Laureate Muhammad Yunus, Teach for America's Wendy Kopp, as well as AshokaU's co-founders Erin Krampetz and Marina Kim. Krampetz and Kim's inclusion in the 2012 Forbes 30 Under 30 further testifies to AshokaU's cutting-edge status.
AshokaU is the university-based initiative of Ashoka, the first global association of the world's leading social entrepreneurs— men and women with innovative solutions that address the world's most urgent social challenges. Since its founding in 1980, Ashoka has launched and provided key long-term support to more than 3,000 leading social entrepreneurs in over 70 countries.
PhotoWings is an educational non-profit whose mission is to highlight and help facilitate the power of photography to influence the world. We help photography to be better understood, created, utilized, seen, and saved.
What is this webinar about?
Learning from leading thought leaders from a variety of disciplines, this webinar strengthens changemaker skills as it explores the actionable value of deeper looking, perception, and listening while utilizing context, critical thinking, empathy, ethics, and communication skills. Through utilizing these techniques, participants will build a better understanding of their own motivations as a foundation for creative and effective social change. These skills, also valued as Executive Function Skills, can be utilized in ways beyond photography. Participants will also develop a better appreciation for the importance of legacy and the value of sharing, utilizing and saving photographs.
This webinar hears from the voices of an impressive group of thought leaders who share their experience and wisdom. Throughout the course, voices of award-winning photographers such as Maggie Steber, Andrea Bruce, Ron Haviv, and Steve McCurry intermingle with stories from leading museum curators and diverse experts such as psychologist Phil Zimbardo, who has over four million views on the TED website. All participants also benefit from an incredible wide array of free PhotoWings educational resources, including their deep-linking Resource Center, provocative interviews, and in-depth yet accessible features.
PhotoWings President & Founder Suzie Katz shares her vision: "In this seminar we'll explore a myriad of thoughtful new ways to think about photographs, including deep-seeing and deep-listening techniques. We're all about the Big Idea and dimension — ideas to think about, discuss with others, and carry as a tool in you toolbox for both life and work."
This course covers:
Visual Literacy – How to look at, think about, and talk about photography
Read more about Visual Literacy
Visual Literacy is about how people "read," think about, and interpret imagery. Since photographic images inform, reflect, communicate and help shape our culture, it's important to enhance your ability to better understand them. This is a complex issue, however, because interpretation is subjective with many considerations. Everyone brings their unique perspectives and life history into how they interpret what they see. Images can also be complicated by various ways and degrees of manipulation, so a close read of an image can help you evaluate the realities of what you're seeing. You can, however, practice the act of "reading" an image, paying close attention to detail and analyzing what you see. It is an active practice, something you will improve over time and engagement. Having a firm understanding of visual literacy will provide an interesting area for you to explore and share your ideas, and will also strengthen the way you utilize visual images.
Power of Photography – How photography's unique qualities can influence and even change the world
Read more about Power of Photography
The power of photography is a very complex and important concept – one that can be incredibly helpful through work and life. It also means different things to different people, as we've been revealing throughout this webinar. It's our view that the power of photography has extraordinary potential and is under-utilized in today's ever-changing world.
Inspiration - Discusses how the world of photography can be inspirational on a number of levels
Read more about Inspiration
Inspiration comes in many forms — visual, verbal, virtual, tactile, sensory, through dreams, words shared, stories told — these have become embedded in our memories and resonate with our senses individually or in combination. They can come from a few words of wisdom to profound experiences. From wherever they originated, they can be life changing.
Legacy and Preservation – How photography can be thought about in new ways, how it's at risk, and ways to save it
Read more about Legacy and Preservation
Old photographs and albums are among my favorite things in the world. They like stepping into a time capsule and being whisked back into another era. If you really spend time looking at them, there are so many wonderful discoveries to be made — seeing people or cultures at a different time in their lives and being able to explore their choice of fashion, transportation and other things they've surrounded themselves with. You can learn an enormous amount through clues in details, gestures, relationships, buildings and fashion — just to name a few.
Critical Thinking – How the skills photographers need to succeed can be used in work and in life
Read more about Critical Thinking
In this Critical Thinking section, we want to give you thought-provoking and pragmatic tools to utilize for your projects, as well as in your work and life. We've included words of wisdom from some of the most interesting people whom we know in this section. They are among our best thought leaders, and they know of what they speak from deep experience
The webinar is open to the public and will live on as a resource to be utilized. It is designed as a deep-thinking and conversation-based experience to help participants develop deeper personal connections and cross-disciplinary collaboration opportunities for student groups, community organizations, and many other innovative ways.
As a final project, participants developed powerful and creative presentations to demonstrate their explorative journey. Exceptional final projects were eligible for inclusion in a video that was featured at the TEDxAshokaU on Friday, February 22 to 1,300 people in San Diego, CA at the historic Balboa Theater (with thousands viewing online). Additionally, selected projects formed an informative, artistic exhibit that will be displayed prominently at the Ashoka U Exchange at the University of San Diego, a gathering of over 600 leading members of the AshokaU community worldwide, including their 19 (and counting) university partners. All participants joined in PhotoWings' mission to highlight and help facilitate the power of photography to influence the world and to help photography be better understood, created, utilized, seen, and saved.
In addition, we're creating a community—not just a course.
We're so inspired by the quality and existing knowledge of the people who signed up for this webinar from all over the world. Their knowledge and energy is an integral part of what we all do, during this webinar and beyond.
Visual Literacy

The Photographs of Herman Leonard

Power of Photography

Ken Light on photographers' voices contributing to change & awareness

Inspiration

Camille Seaman on inspiration from our interconnected world.
Andrea Bruce on learning from photographers
Natalie Fobes shares her story of survival & beauty in the Siberia

Legacy

Maggie Steber examines the value of family photo albums
Suzie Katz & Antony Penrose discuss the photographer Lee Miller
Gawain Weaver compares the lifespan of printed photos to digital ones

Critical Thinking

Phillip Zimbardo speaks to how visual imagery affects memory
Ron Haviv discusses how photographers use critical thinking in the field
Looking at Photographs - How to "read" and interpret them

Ken Light on "reading" the work of photographers Sebastião Salgado & Wayne Miller/li>
Musuem of Photographic Arts (MOPA) staff on how to understand and apply visual literacy

How to think about Visual Literacy - from the heart, through your own photographs

Brigitte Carnochan examines her photo series, Between One Life & Another

Truth & Manipulation in Photography

Ken Light tells stories of Richard Avedon's personal photography

Looking Closely at Images

Herman Leonard's jazz photography
Section 3: Power of Photography
Phillip Zimbardo discusses the impact of photographs
Ken Light explores the world of social documentary photography:

A brief look at photography for change
The photography of Jacob Riis & Lewis Hine
Linking documentary photography & the humanistic tradition
Photographer Eugene Richards' powerful approach
The power of different voices in photography

Steve McCurry discusses his iconic image, "Afghan Girl"
Camille Seaman shares her personal relationship with photography and makes a case for keeping old family albums out of the landfill
Antony Penrose discusses the impact of the work of Lee Miller
Camille Seaman finds inspiration in her heritage
Inspirational Words from Leading Curators

Anne Tucker on:

Trusting your instincts
The power of passion
Protecting your talent

Malcolm Daniel on the value of memories
Sandra Phillips discusses the use for "vernacular photography"

TED - Ideas Worth Spreading

Doug Menuez

His TEDxSF Talk, Fearless Genius
Doug shares his thoughts on Inspiration

Phil Zimbardo introduces his heroic imagination project

Foundry Photojournalism Workshop

Andrea Bruce on inspirations & beginnings in her career
Michael Robinson Chavez on the power of photography & its lasting impact
Maggie Steber on Inspiration
Ron Haviv on his career evolution & inspiration

Sara Terry's sources of inspiration & the Aftermath Project
Sample Projects from Suzie Katz

Family Album Slideshow
Memories of Aunt Mickie
Alan's Memory Board
Section 6: Legacy & Preservation
Personal Stories of Legacy

Camille Seaman discusses preserving a family legacy through photographs & interviews
Maggie Steber speaks about the regenerative power of pictures for her her mother
Antony Penrose discusses the legacy of photographer Lee Miller

Differing Perspectives of Legacy

Sandra Phillips explores the importance of perception & context
Francesco Böhm, holder of the Naya-Böhm Collection, speaks to the value of historical archives
Roy Flukinger shares a memorable photo from the University of Texas archives
SC Historical Society speaks about the historical importance of an almost-lost photo collection
Phillip Zimbardo tells a poignant story of Sicillian culture and memory e

Preservation

Gawain Weaver discusses facets of photographic conservation
Section 7: Critical Thinking Skills
Critical Thinking: Ways of Thinking

Stephen Kosslyn speaks about visual imagery & the brain
Camille Seaman shares advice on deep thinking & looking, as well as finding your voice
Photographer Maggie Steber talks about life as a photographer & earning trust

Critical Thinking: Advice from Photographers

Foundry Photojournalism Workshops

Michael Robinson Chavez speaks to a photographer's research & critical thinking
Kael Alford explores a photographer's critical thinking skills and how the public can use those
Andrea Bruce dicusses critical thinking, photography & her editing process

Steve McCurry talks about getting past disappointment

Critical Thinking: Practical Applications

Stephen Kosslyn gives a quick rundown on how perception works in terms of the brain
Amber Lucero-Criswell of MOPA discusses how she helps medical students with critical thinking

Optional

Phillip Zimbardo details his Stanford Prison Experiment & his testimony on Abu Ghraib
There are so many possibilities for how you can create your final project for the AshokaU + PhotoWings Webinar. We encourage you to be creative with the ways you share your experiences. Follow your passions; think about how you can create a unique experience with your project. Here are some sample ideas for you to consider: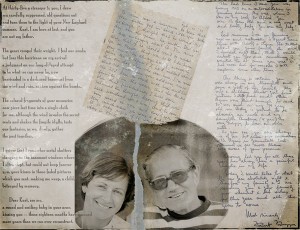 "Time Like a River", Image © Brigitte CarnochanClick here to view the creative and inspirational work of Brigitte Carnochan
Get crafty!
Make a book: Put together a book sharing the photographs that have impacted you for this project. You can make one by hand or by using an easy-to-learn online service (Blurb, Lulu, MagCloud, Zazzle, and 3Dissue, among many others). It could be all photos, or it could pair writing with photos. Make the kind of book that you'd actually want to check out.
Create a memory board: Create a collage of media to share your changemaker story and have it easily available for a wall hanging. Collage may include photos, newspaper clippings, old letters, memorabilia, bits of colored or hand-made papers glued to a piece of paper or canvas or put together electronically.

Collage something: Collages don't need to just happen on paper if you're not a "flat" kind of person. With any smooth object, you could decoupage prints onto it.
Collaborate! Link up with other creative individuals to share your story. Use music, text or other media to expand on your ideas.
Get technical!
Interview: Record audio/video interviews with your family and community. Share stories regarding photographs that have impacted you or your family. Anywhere from a casual conversation to an in-depth interview is fine.
Make a slideshow: Use computer software (PowerPoint, Keynote) to create a slideshow sharing your experiences and images for your project.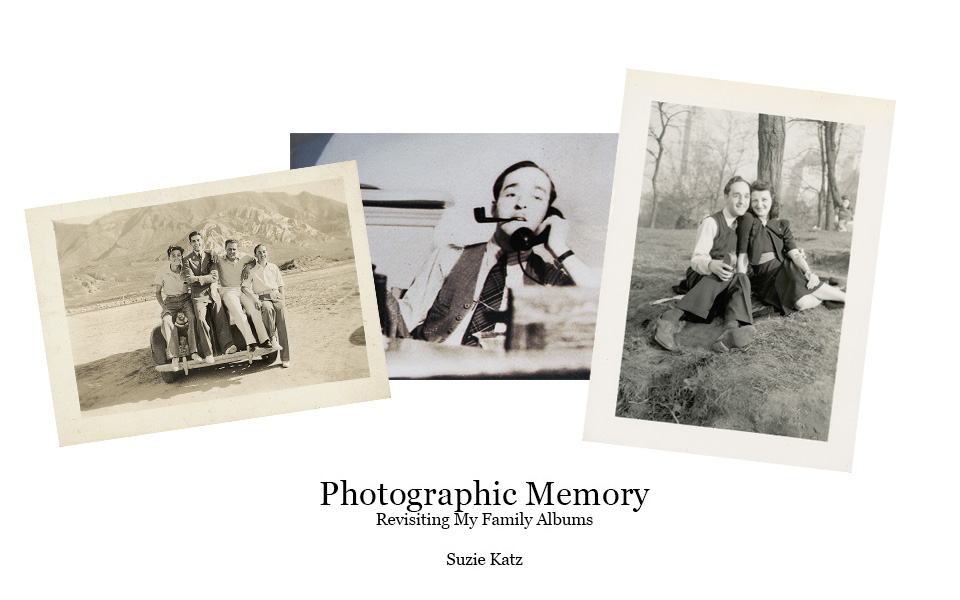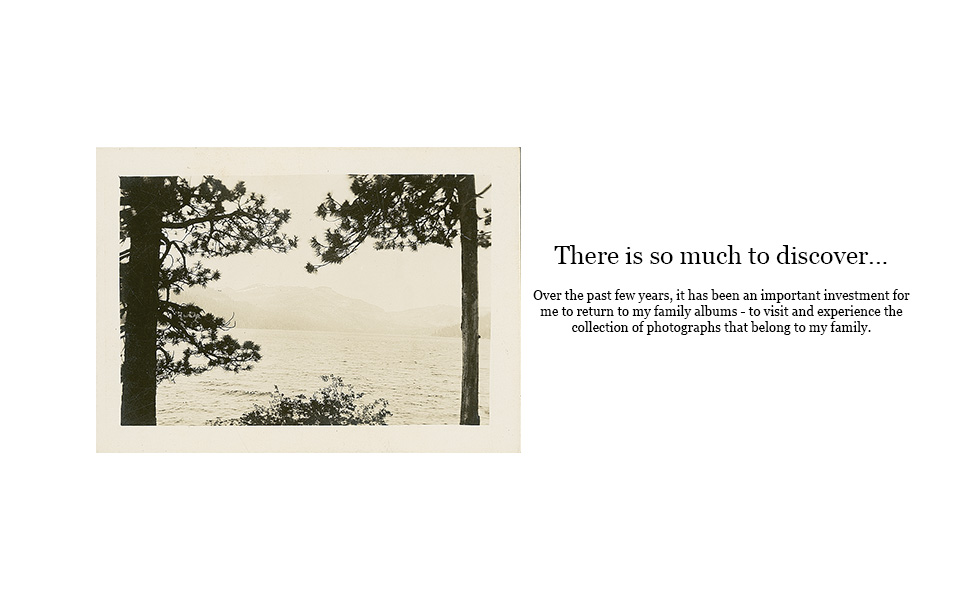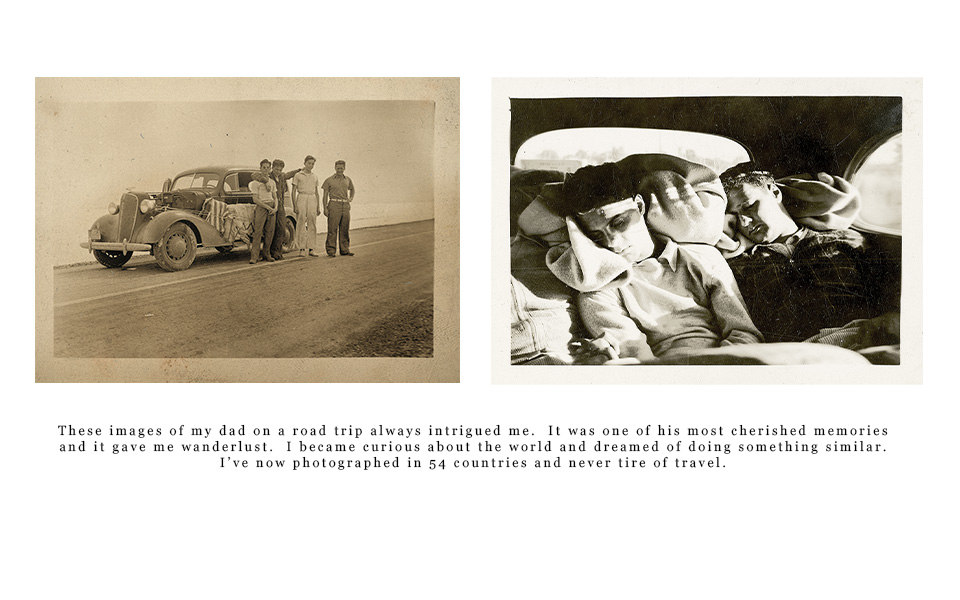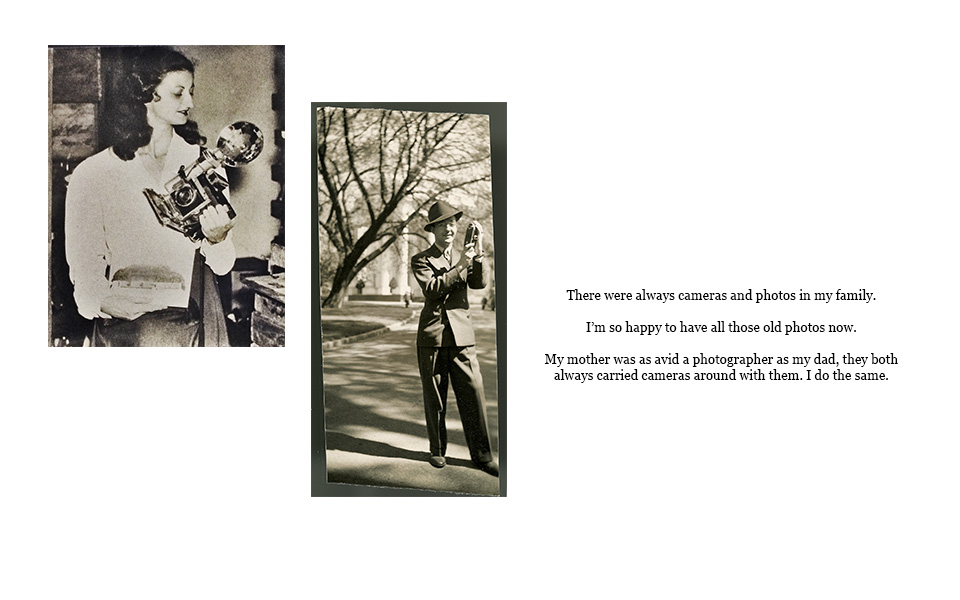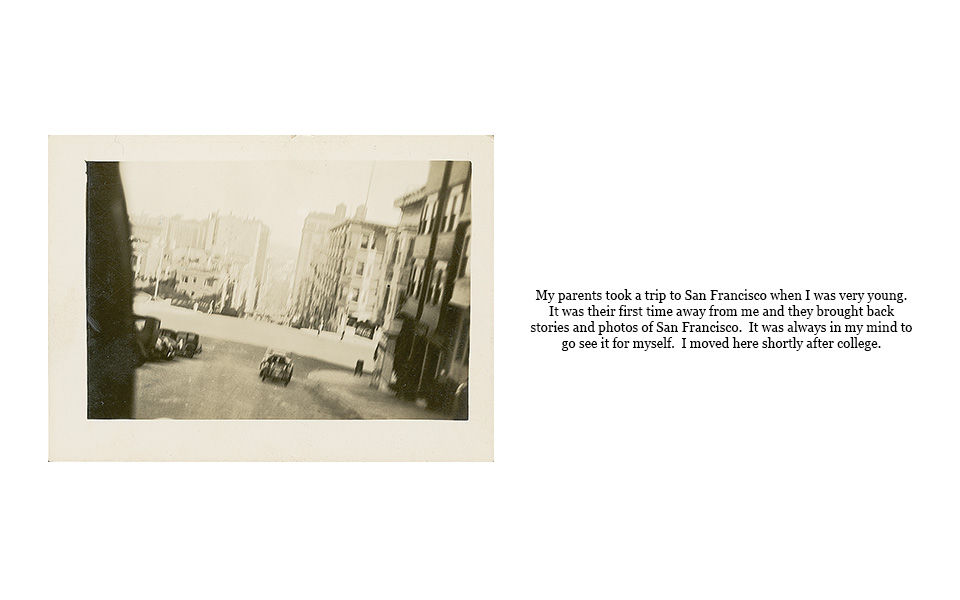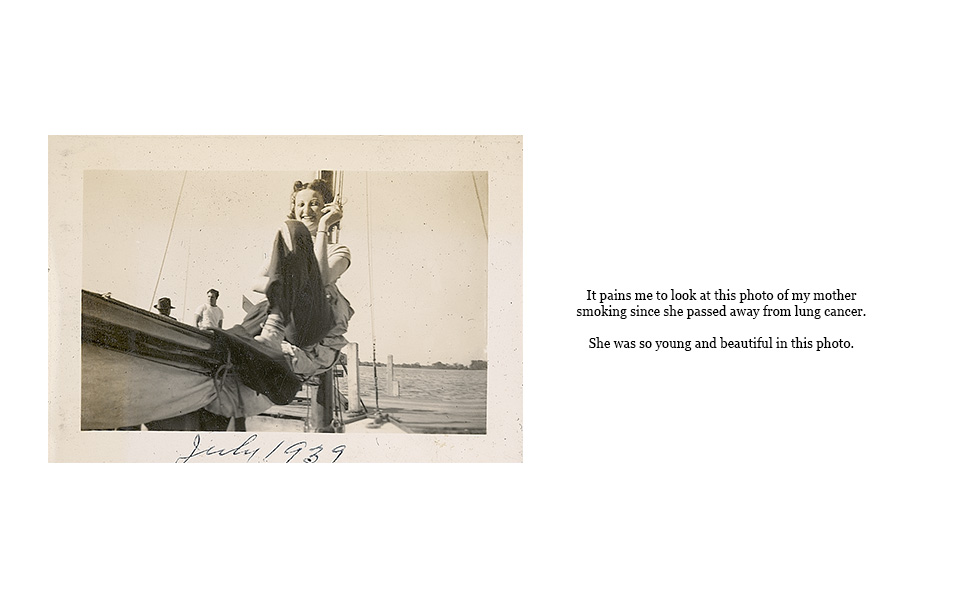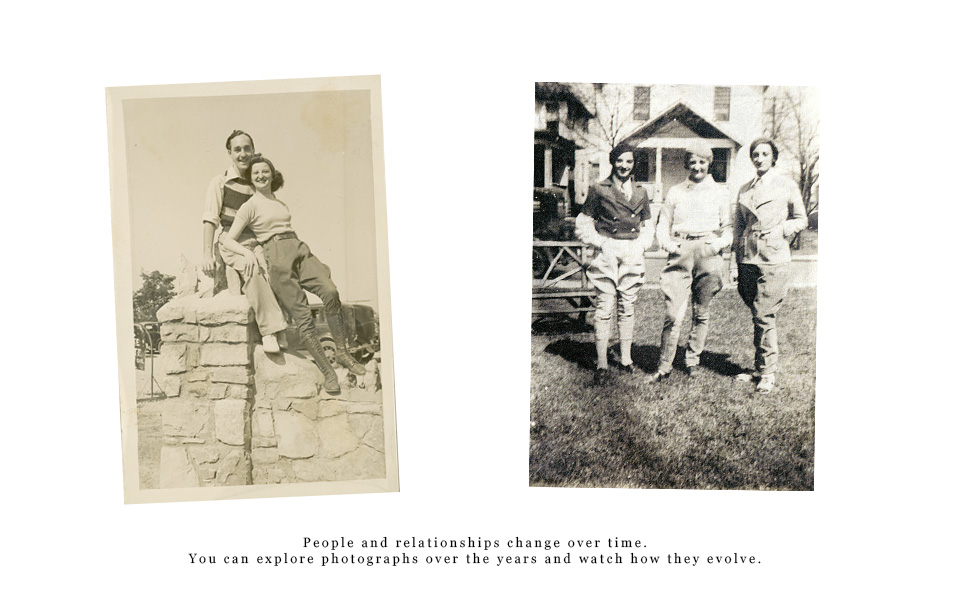 Make a video: Put together a short video that summarizes your projects and interests. Document the process of sharing your project with your family or community. You could combine the last two examples into a video slideshow with an interview as the soundtrack, even.
Create a website: Create a blog or personal website that shares your project. Pair some memorable photographs from your project together with text that you feel resonates with the images. Embed any type of multimedia, like the ones mentioned above on your site.
Most importantly, get creative with this. We're providing some methods to share your story, but the possibilities of what you make are truly infinite if you put your mind to it. If you have an idea that's not listed, that's fine too. Have fun and experiment— you may be surprised by the results!
Interview:
Record audio/video interviews with your family and community. Share stories regarding photographs that have impacted you or your family. Anywhere from a casual conversation to an in-depth interview is fine.
Aunt Mickie - A poignant story of my 95-year-old aunt Mickie's birthday gathering: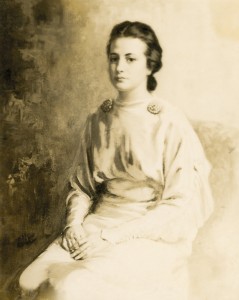 As I was looking through the old photos, I ran across a photo of a painting of my aunt when she was young which had been lost to Katrina and that everyone had loved. I printed it on Velvet Fine Art paper that made it look even more like the painting. My Aunt cried when she saw it, having thought it was lost forever.
Since her New Orleans house was lost to Hurricane Katrina, I scanned old, commonly-shared family photos, and brought a CD of them to her for her 95th birthday to share with her and the attending family. We all sat around my computer looking at the photos, with my recorder running, as family members recalled names and memories of those in the photos. We not only gave identities and personalities to the formerly unidentified relatives in the photos but had a wonderful time laughing and bonding as we did so.

Listen: The family sharing stories through their photographs