Mark Strandquist – Performing Statistics / Windows from Prison
Following on the success of the PhotoWings/Ashoka U Insights Grant project "Windows from Prison" at George Mason University (GMU), the PhotoWings Outreach Program has funded community outreach and documentation of a second iteration of the project in Richmond, Virginia. PhotoWings has also provided funding for a strategic Toolkit that will offer collaborative solutions used by the "Windows from Prison" organizers to implement the project in Richmond and other locations (GMU, Parsons School of Design and the University of Michigan).
The latest project, Performing Statistics, New Monuments is a city-wide art and advocacy project spearheaded once again by AshokaU/PhotoWings Insights Grant winner, Mark Strandquist. It features collaborative exchanges between prisoners, youth, artists, musicians, community activists, and policy advocates. Working with the Legal Aid Justice Center and other partners, including the 1708 Gallery and Virginia Commonwealth University, the project will generate media campaigns, photo-based public installations and performances to engage with the causes, effects, and alternatives to mass incarceration in Richmond, VA.
Merging art, education, and community activism, the project works with individuals most affected by mass incarceration (incarcerated men and women, and teens in a sentencing diversion program) to develop the tools, skills, and networks to positively impact their lives and communities.
In 2014, the project was also awarded a Magnum Foundation Project Development Grant and a Puffin Foundation Grant.
Images courtesy Mark Strandquist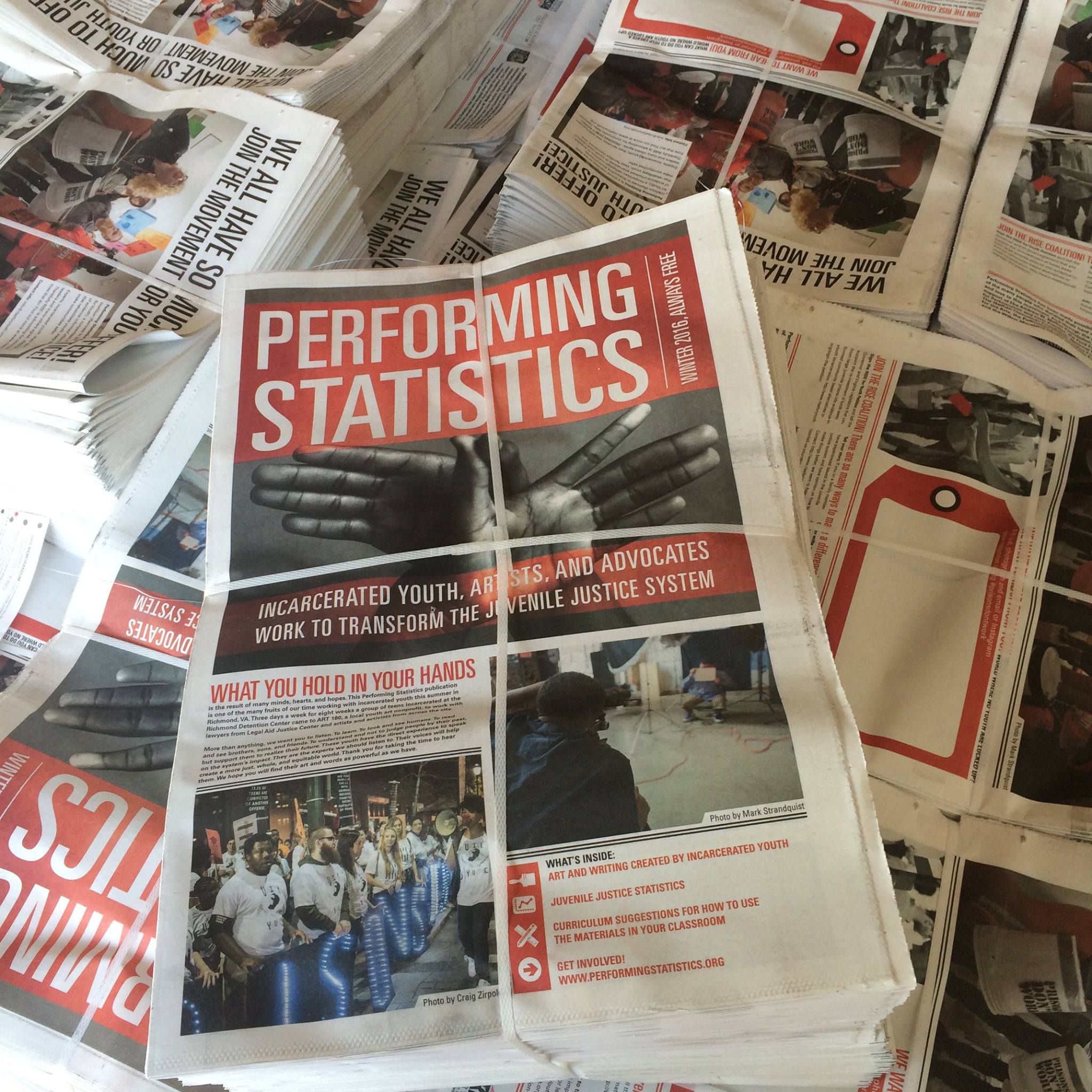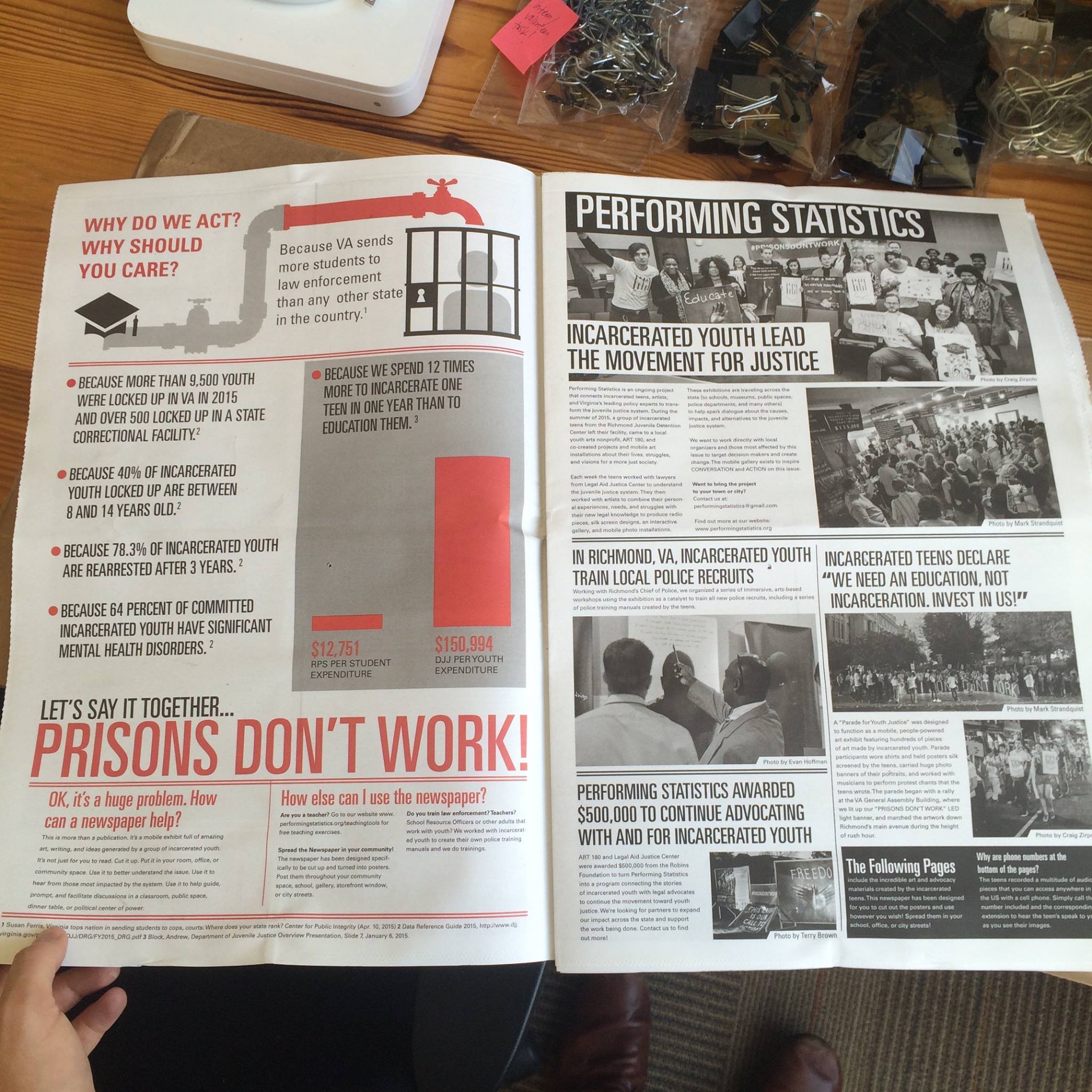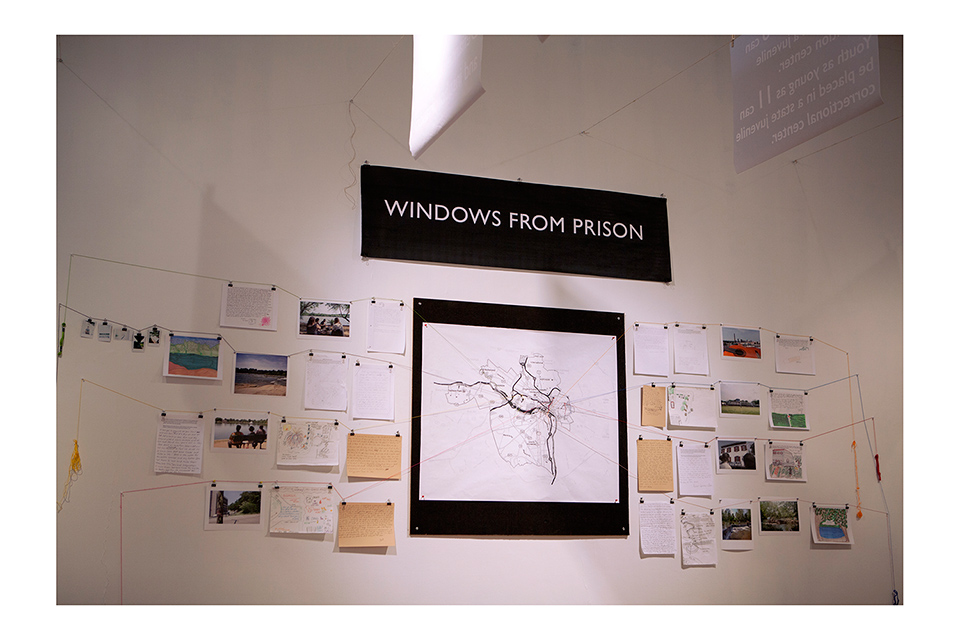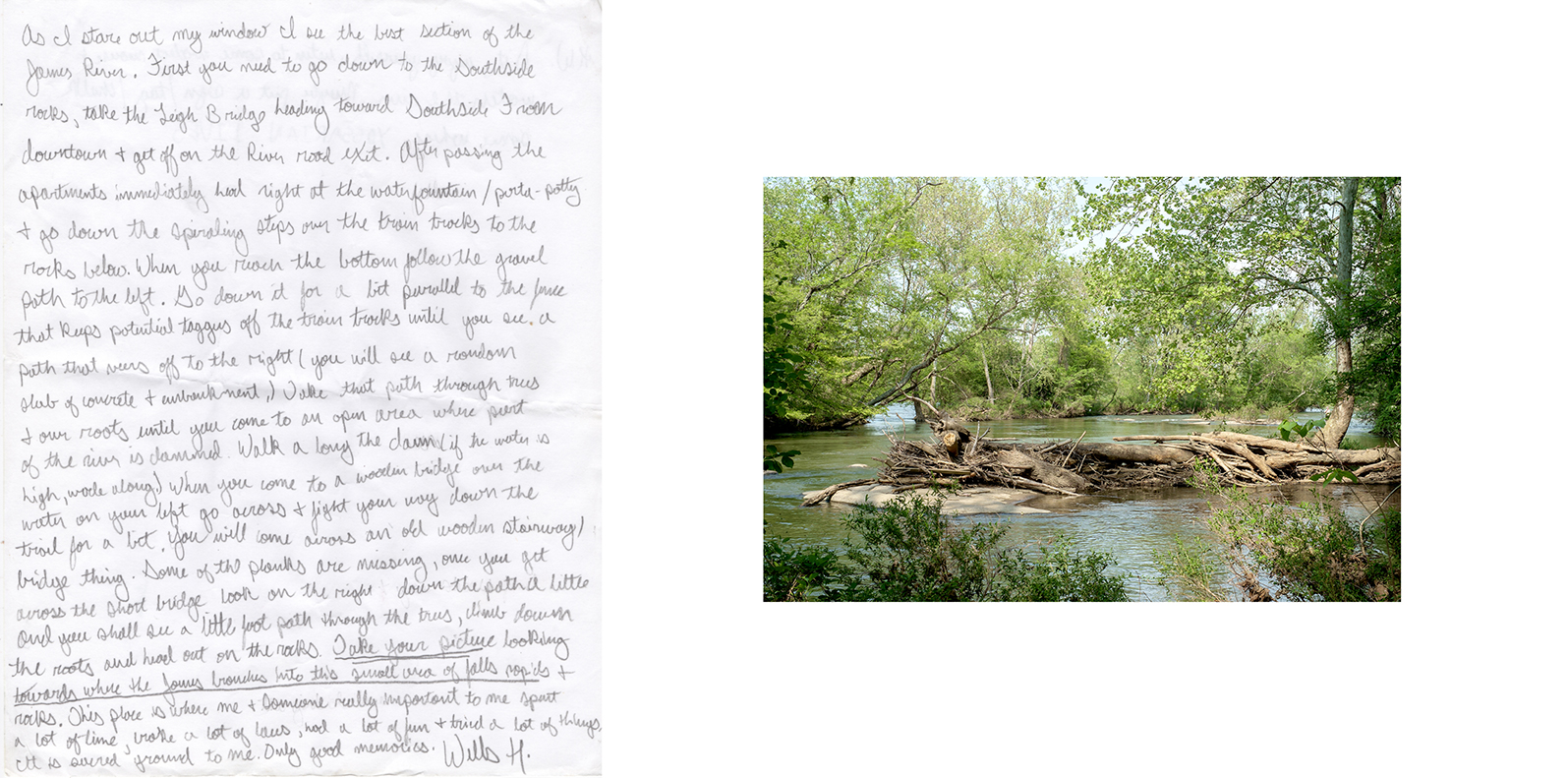 "The criminal justice system is so complex, that to challenge it in a meaningful, lasting, and generative way, the project links efforts across discipline, race, class, experience, and expertise. To this end, Performing Statistics, New Monuments brings together artists, activists, radio DJs, trauma care specialists, lawyers, currently incarcerated men, women, and teens, and many others. This rare and robust collaborative community helps ensure that the project reaches a multitude of audiences (from fellow prisoners to policy makers) and is able to build and expand the local leadership and advocacy needed to engage with this social emergency.
Within Virginia, 1 in 5 African-Americans (more than 200,000 individuals) are politically disenfranchised because of criminal records. This disenfranchisement has helped widen the distance between those in power and those most impacted by these issues. The Legal Aid Justice Center (LAJC) has described their most significant hurdle in convincing policy makers to adopt their proposals as a "radical lack of empathy" for those caught up in, or affected by incarceration.
Performing Statistics, New Monuments addresses this context by looking to those most affected by mass incarceration as the experts society needs to listen to (through a Think Tank of prisoners and at-risk youth). By utilizing creative exchanges and collaborative media strategies, the project will create visual campaigns that foster empathy and understanding, while further developing avenues for communities to advocate for themselves, their neighbors, and future generations. "
Learn more about the Performing Statistics project:
http://performingstatistics.com
Featured article and interview via Juvenile Justice Information Exchange:
http://jjie.org/windows-from-prison-provides-visions-of-home