Outreach Spotlight: Lost Rolls America
Lost Rolls America / Generation Human Rights / VII Foundation
The Lost Rolls America project, founded by award-winning photographer, Ron Haviv, opens the magical reencounter with the past to anyone who possesses unprocessed film rolls. Contributors provide one roll of film, which is developed and scanned free of charge by FUJIFILM North America Corporation, and made available back to them. Participants then choose one image and, in a small write-up, explore the meaning of the photo and the significance of re-viewing a piece of their personal, sometimes lost past. Ultimately, these observations offer points of identification, through descriptions of similar memories or associations, for other viewers of this collective experience.
Lost Rolls America ensures the creation of a national archive of images from the public's lost rolls of images that were never developed at the time of picture taking—and were then forgotten—and acts as a digital repository of visual memories living on PhotoShelter's unique platform. This is a form of collective memory that prioritizes the role of photos in constructing our personal and shared pasts. In revisiting the past, this project also encourages contemplation of how the present and future will be remembered: Which artifacts do we use to record and remember history? How do these artifacts evolve with time? In what ways has the shift from analog film to digital impacted our relation to our own personal memories?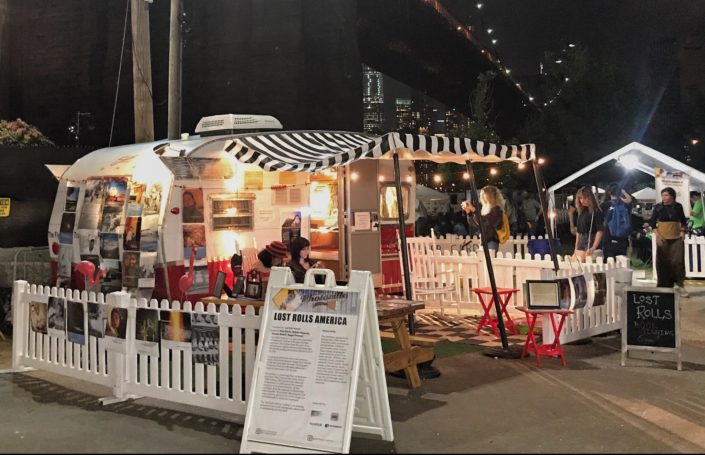 PhotoWings' partnership with LRA and Generation Human Rights explores the heightened role photography plays in how we document and remember our personal and shared pasts through a national high school curriculum, applicable to visual culture studies, civics, and social studies. The curriculum supports visual exhibitions, presentations, and dialogue on the value of old photographs and cross-generational communication. The LRA archive will tour across the United States.
Learn more about the project: