Outreach Program Spotlight: Alexia Foundation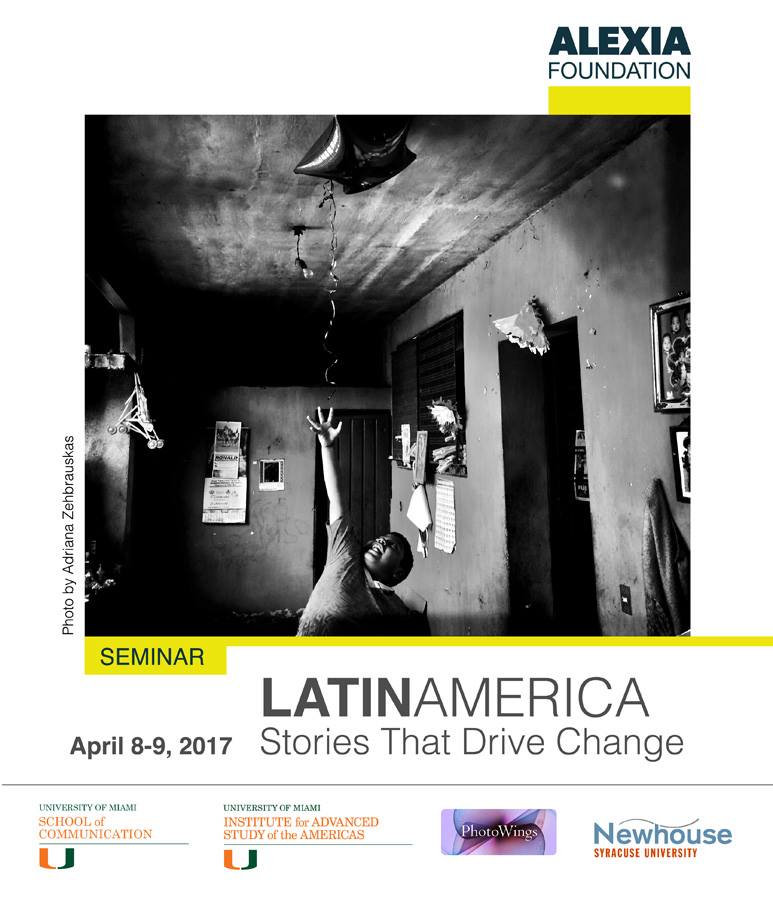 The Alexia Foundation
The Alexia Foundation promotes the power of photojournalism to give voice to social justice, to respect history lest it be forgotten and to understand cultural difference as our strength—not our weakness. Through grants, scholarships and special projects, The Alexia Foundation supports photographers as agents for social change.
At a time when many other resources have dwindled, The Alexia Foundation, a 501(c)(3) organization, remains unwavering in its commitment to support photojournalism on academic and professional levels. The foundation believes that there is no stronger force in bringing us closer to the world we inhabit.
The Alexia Foundation was named in honor of Alexia Tsairis, a 20 year old student at the Newhouse School of Public Communications at Syracuse University, who was lost in the terrorist bombing of Pan Am Flight 103 over Lockerbie Scotland in 1988. She was one of 270 innocent people who were lost that day.
---
PhotoWings is proud to partner with The Alexia Foundation on their project: Latin America: Stories That Drive Change Seminar at The University of Miami in Miami, Florida on April 8 and 9, 2017. Additional co-sponsors include The University of Miami School of Communication, The Knight Foundation, and Nikon.
The seminar will be an opportunity to share and celebrate photojournalism by Latin American and Latino journalists. It will also help all visual journalists learn how to better develop and support their own work.
Attendees will:
see the best photography by Latin American and Latino photographers
learn about developing relationships and working with photo editors at the world's top publications
gain understanding about using Instagram to further reach
learn how VR can be incorporated into one's own work
learn how to successfully apply for grant opportunities
be inspired to develop passion projects and find one's own photographic voice
Speakers include National Geographic Photographer Ami Vitale, National Geographic Photographer and Quito Cultural Minister Pablo Corral Vega, Syracuse University's Alexia Tsairis Chair of Documentary Photography Mike Davis, Photographer and Inaugural Getty Instagram Grant Winner Adriana Zehbrauskas, Managing Editor of LIFE VR, TIME Inc's New Virtual Reality Brand, Mia Tramz and National Geographic's Deputy Director of Photography Whitney Johnson.
The seminar will be moderated by Rich Beckman, Director of the Graduate Program for Journalism and Media Management at the University of Miami School of Communication.
After a morning of talks, speakers and Alexia Photojournalism Advisory Council members will lead individual break out sessions to go further in-depth into issues. For instance, Mike Davis will discuss selecting and sequencing images, Mickey Osterreicher will talk about enforcing one's right to record and photograph, and Mia Tramz will show participants how VR works and discuss shooting it. Participants will be given the opportunity to sign up 3 out of 6 break out sessions two weeks prior to the seminar.
Following the break-out sessions, The Alexia Foundation will host a special mixer, where work by two former winners will be showcased. 2016 Professional Winner Aaron Vincent Elkaim will discuss his work on the destruction Brazil's hydroelectric dam boom is having on the Amazon River basin. 2014 Women's Initiative Winner Mary F. Calvert will talk about her long-term work documenting sexual assault in the U.S. Military. The Alexia Foundation will also be announcing the winners of The Alexia 2017 grants at the mixer.
A limited number of reviews for people who produce projects that match the mission of the Alexia Grants will be available in the morning of Sunday, April 9. Reviewers will give feedback on one project; this is not intended to be a portfolio review in the typical sense of presenting a range of work.
Related Videos:
Mike Davis – The Music of Photographs
At Blue Earth Alliance's Collaborations for Cause 2014, PhotoWings sat down with Mike Davis, an award-winning Photo Editor who has worked with some of the world's best photo staffs at National Geographic Magazine, the White House Photo Office and several of America's leading newspapers. Davis was twice named newspaper picture editor of the year, and has edited the work of several photographers who went on to win Photographer of the Year. He is the Alexia Tsairis Chair for Documentary Photography at the Newhouse School, where he teaches and runs the Alexia Foundation Grants competition.
Creative Collaboration – Blue Earth Alliance
Earlier this year at Blue Earth Alliance's Collaborations for Cause Conference, PhotoWings sat down with award-winning photojournalists and industry leaders to talk about the importance of collaboration. The group reflected on their wealth of experience producing dynamic and creative content, and how others can use the power of teamwork.
Featuring (in order of appearance):
Tom Kennedy, Tim Greyhavens, Amy Benson, Daniel Beltra, Jeff Cappella, Roger Ressmeyer, Louie Schwartzberg, Alasdair Turner, Greg Constantine, Sara Terry, and Scott Squire